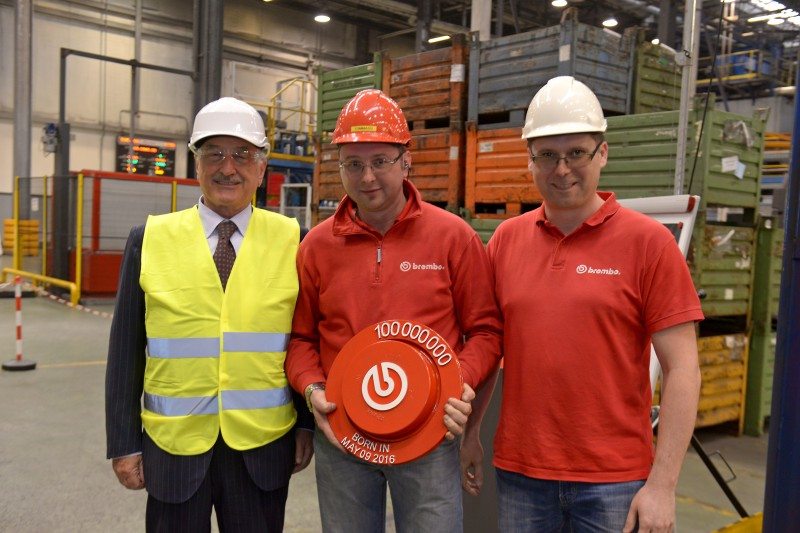 Brembo Chairman Alberto Bombassei during the celebration in Dabrowa
Brembo's board of directors, which is chaired by Alberto Bombassei, met at the firm's Polish factory in Dabrowa Gornicza on Tuesday 10 May to celebrate the production of the firm's one-hundred-millionth disc. At the same time Brembo's board approved the group's quarterly results from 31 March 2016.
Brembo Group's net consolidated revenues amounted to 563.6 million euros in the first quarter of 2016, up 9.6 per cent compared to the first quarter of 2015. On a like-for-like exchange rate basis, revenues increased by 10.5 per cent.
Category: International News, Product News, UK News