WheelRight wins European transport award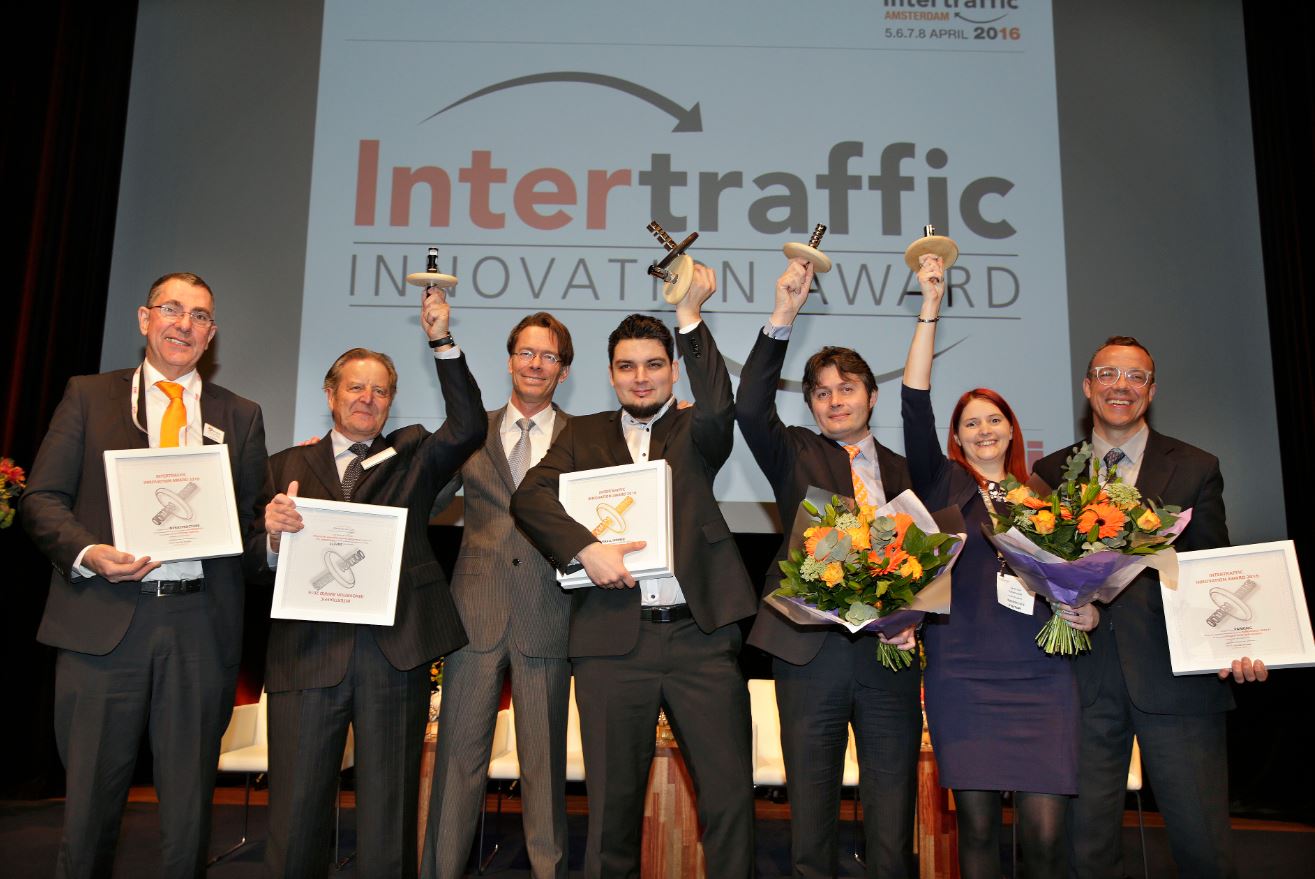 WheelRight, which uses an external drive-over device to measure tyre pressures, recently won a European safety award at an exhibition in Holland (InterTraffic).
The Safety Innovation Award went to WheelRight for its drive-over tyre monitoring technology.  This solution measures tyre pressure and vehicle weight as a vehicle drives over road-embedded sensors.  WheelRight therefore measures every vehicle in a fleet from day one, instantly identifying the vehicle by its number plate, and reporting any problems within seconds.
Safety is obviously paramount for high mileage vehicles such as buses, trucks and vans, and good tyre maintenance is vital for businesses and service providers in terms of public welfare and ongoing costs.  The WheelRight solution delivers safer vehicles while also saving time, fuel, tyres, and money.
The Parking Innovation Award went to Basingstoke-based RingGo for its 'Parking Prediction' function which helps motorists find parking in central London and across the UK.  When planning a journey, the RingGo app user sees a set of coloured pins on the map – the traffic light red-amber-green system indicating the likelihood of spaces being available in the local area.
RingGo's Commercial Director, Harry Clarke, says of the Award, "We always try to put the motorist first in what we do, so we're very pleased to be recognised for this customer-focused innovation.  Clever use of real-time data directs drivers to find parking quickly and easily.  And it just shows that you don't need to spend thousands on hardware to help people get on with their lives.
"It's often only at large industry events that you get to see all the great innovations that small companies – both in the UK and elsewhere – are creating to solve modern problems.  Meeting Michael has given me an insight into how WheelRight innovate and I sincerely believe that cross-sector collaborations can build new ideas that can take on the world."
Michael Taylor, chairman of WheelRight, agrees: "Creative problem-solving is the way forward for organisations – and nations.  By thinking differently about tyre monitoring, we realised how much could be done from outside the vehicle.  And by designing a simple solution for the customer, you deliver a successful product – however clever the underlying technology. That's why we say 'just drive over!'"