Starco restructures its business with European OEMs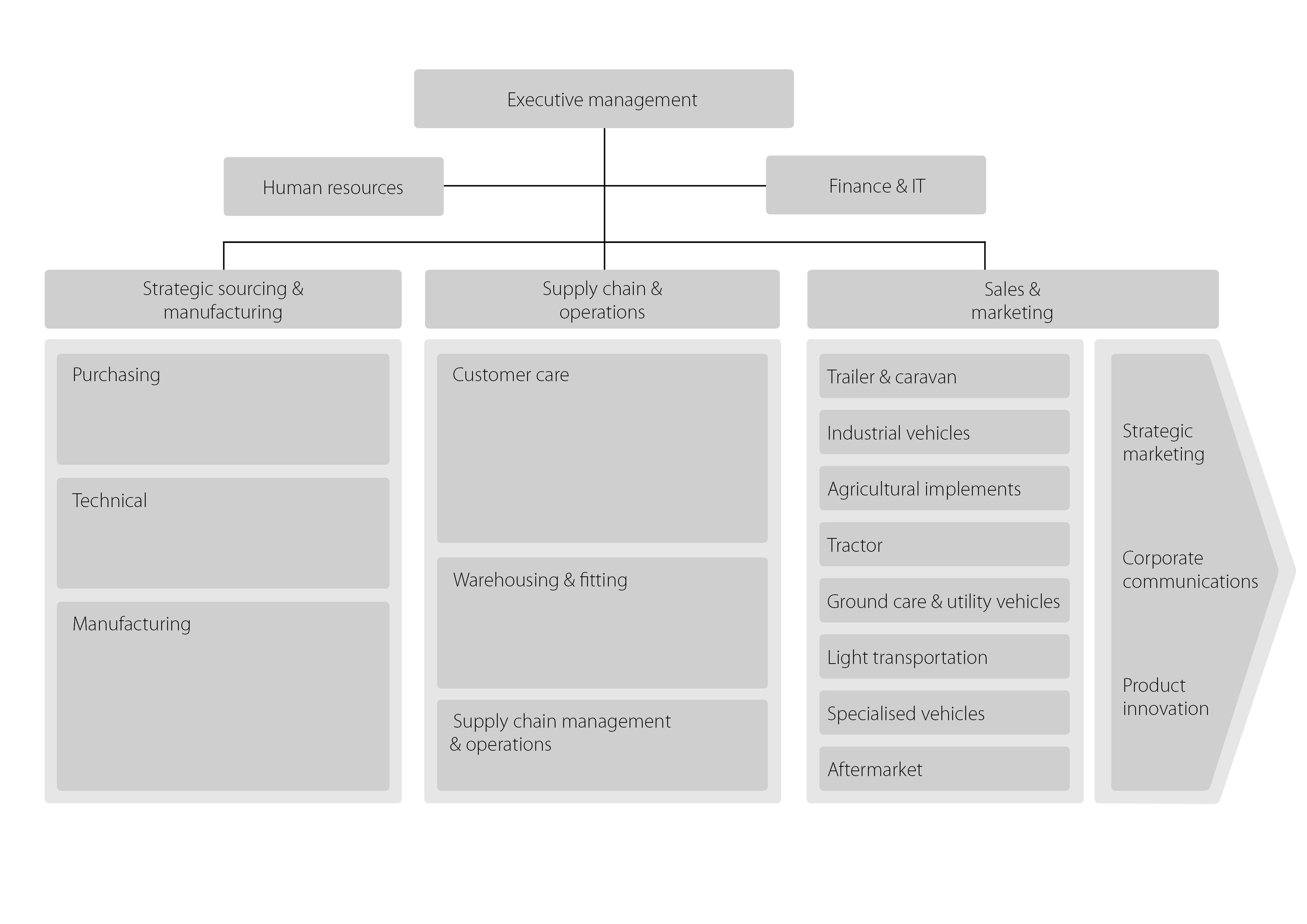 A new organisational structure is being rolled out for Starco's original equipment business in Western and Northern Europe. The company's national sales entities will adopt a cross-border, segment-driven approach that will focus more strongly upon current customers and new, larger customers. Starco explains that this new structure's adoption is being driven by market demands for specialised knowledge, strong supplier partnerships and cross-border mobility.
Organisational adjustments such as this are necessary to accommodate the organic and acquisition-based growth that Starco has experienced over the years, the Danish company shares. Prior changes have served to make Starco's footprint and structure more efficient and bring it closer to customers. "We simply do this to become more customer-focused and a better partner for our larger customers that operate across Europe," comments Richard Todd, chief executive officer of Starco. Todd adds: "We see opportunities to strengthen our supply chain, enable strong partnership with our larger customers, follow customers cross-border in Europe, and to put our experience and specialised knowledge into play, no-matter the location."
Customers covered by the changes in Northern and Western Europe are mainly manufacturers of trailers and caravans, industrial vehicles, agricultural implements, tractors, ground care and utility vehicles, light transportation, and specialised vehicles. Starco says the changes will not initially impact upon daily operations, however going forward its customers will experience a "more specialised and customer-focused Starco." Minor changes in invoicing and customer service will be announced to specific customers at a later date.
"It is with pride and respect of Peer's legacy we now take a significant step in the direction we started shaping after I was appointed CEO in 2015," Todd continues. "We have been looking forward to developing the organisation to stand stronger in a highly competitive market that requires a higher level of specialised knowledge within each segment."
Starco says its aftermarket focus remains unaltered. Aftermarket sales and support will also remain unchanged for local customers, however this will be centrally managed as one segment.