Omsk Carbon to supply South Carolina tyre industry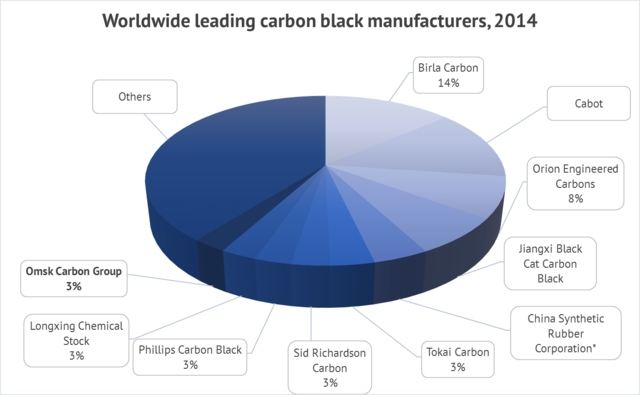 Russian carbon black manufacturer, Omsk Carbon Group is to open a facility in South Carolina with a view to supplying the likes of Bridgestone, Goodyear, Michelin and Mitas, which all have factories there. South Carolina firm Reger Holdings LLC's estate agent (Colliers International) announced that it has leased a 117,865 square foot space in Bishopville, South Carolina to Omsk Carbon on 9 March 2016.
It is not clear how many people will be employed, but the South Carolina site is expected to be open by the end of April, according to Erika D. Williams, manager of communications and strategic initiatives for Sumter Economic Development.
Omsk Carbon currently runs Russian plants in Omsk and Volgograd where annual production capacity is said to be 400,000 tons per year. The firm makes over 30 grades of carbon black for both Russian domestic and foreign markets. Applications include everything from tyres to printing inks. In addition to its Russian production sites, Omsk also runs "distribution and transloading facilities" in Germany, Romania, Turkey and Canada. It seems likely that the new South Carolina location falls into this category.
Based in Omsk Russia, Omsk Carbon describes itself as a global top ten carbon black supplier. It is certainly the clear market leader in Russia, where the firm controlled a 45 per cent market share in 2014.