Omsk Carbon Belarus factory: construction underway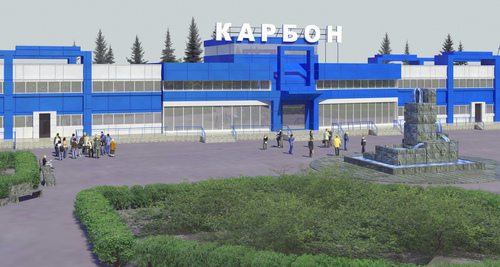 Construction of Omsk Carbon Group's third production site – a carbon black plant in Mogilev, Belarus – is underway, according to the company.
Omsk Carbon Mogilev's production facilities are being constructed in a Belarusian Free Economic Zone. Production is expected to begin in July/August 2016. The plant is expected to reach full capacity in 2019.
Aleksey Kiselev, director for Foreign Economic Relations, Omsk Carbon Group, reported that the Belarusian site will manufacture up to 200,000 metric tonnes of carbon black per year.
"It should be realized that this product is rather complicated and requires adaptation for every specific customer facilities. A large number of tests are required for this as well," Kiselev commented.
As a result of the Omsk Carbon Mogilev project, over US$103 million is being invested in the Mogilev Region. The factory will create around 450 jobs on production level alone.
The establishment of the Omsk Carbon Mogilev was agreed back in 2014 and was supported by Aleksander Lukashenko, President of Belarus. Valery Kaplunat, Omsk Carbon Group chairman of the board of directors stressed that the company's headquarters and cash flows would remain in Omsk.