Michelin Pilot Sport Cup 2 exclusive OE fitment on BMW M4 GTS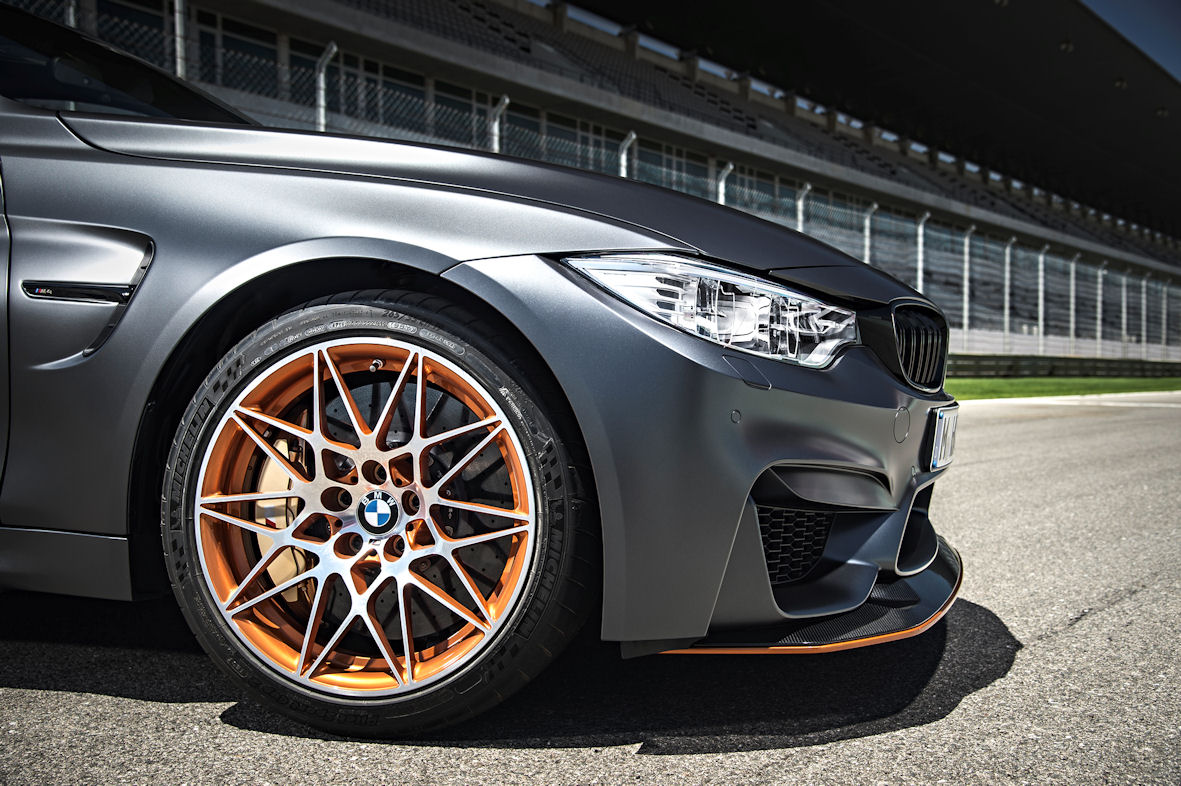 Specially developed versions of the Michelin Pilot Sport Cup 2 will be the sole original equipment tyre on the new limited model BMW M4 GTS. The Pilot Sport Cup 2 was deemed the right tyre for the 493bhp poster boy of the M-car range due to its combination of a dual-compound asymmetric tread and an asymmetric casing design, a coupling that Michelin says offers the "optimum balance between handling, grip and tyre life." The M4 GTS will wear the Pilot Sport Cup 2 in size 265/35 ZR 19 at the front and size 285/30 ZR 20 on the rear.
During the development process, Michelin produced and tested more than 1,000 prototype tyres and 400 special series tyres; these were evaluated by both Michelin and BMW M test drivers. To achieve all the performance characteristics demanded by BMW M, Michelin's engineers focused on the interaction between the tyre's tread compounds, architecture and profile, and between the tyres on each axle. "This ensured not only good road manners in terms of steering effort and response, balance and comfort but also fast lap times and consistent performance on track – with a particular objective to limit heat build-up and wear," reports Michelin.
In addition to Michelin's Bi-Compound technology, the Pilot Sport Cup 2 also incorporates the motorsport-developed Track Variable Contact Patch 3.0. The aim of this particular technology is to optimise pressure in the tyre's contact patch so that the same amount of rubber is always in contact with the road or track, whether driving in a straight line or cornering.
The M4 GTS performance brag sheet checklist is long, but a car that sells for more than £122,000 also needs to look the part. To address aesthetic considerations, the Pilot Sport Cup 2 supplied to the BMW sports 'Premium Touch Technology' in its sidewall design. We first got to know this feature in the bespoke version of the Pilot Sport Cup 2 that Michelin developed for the Ferrari 458 Speciale in 2014 – back then it was called Michelin Velvet Technology – and as the tyre maker explained at the time, the technology uses micro-geometry techniques that absorb light, allowing contrast to be varied to create shades of black that make the sidewall markings much more visible, and thus better-looking.
Just 700 examples of the M4 GTS will be produced, and only 30 shipped to the UK. Deliveries are expected to begin from June.