Marangoni on-show at SITL 2016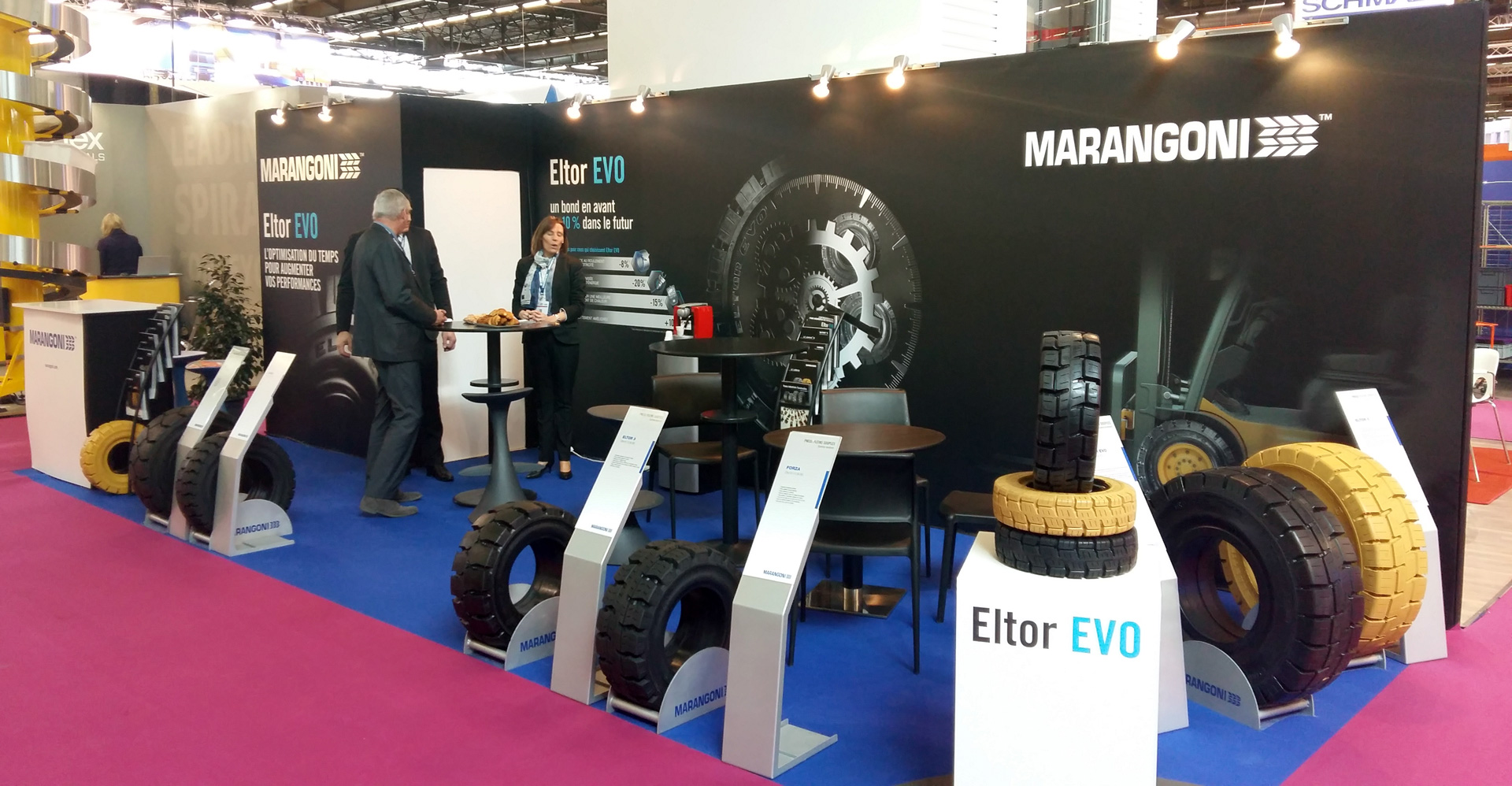 Maragoni exhibited at SITL Europe 2016, one of the major transport and logistics exhibitions, which was held in Paris at the end of March. By doing so Marangoni once again confirmed its interest in the French market. Marangoni reports that it has "a leading position in sales and service in the sector of tyres for industrial handling equipment" through its subsidiary MIM, Marangoni Industrie Manutention.
During the event, Marangoni presented the Eltor EVO range, the latest line of super-elastic tyres for industrial handling equipment. This new series – developed with the support provided by two important international fork lift truck manufacturers who use Marangoni tyres as original equipment on their vehicles – has just over one year since its official launch seen quite substantial levels of growth.
According to the company, the use of special compounds allows the new product to reduce rolling resistance by 8 per cent, with consequent energy savings, meaning electricity and fuel. Moreover thanks to a deeper tread, the tyre not only reduces energy consumption by 20 per cent, but also produces 15 per cent less heat, with a consequent increase in tyre life (+10 per cent).The Eltor EVO range is available in sizes 8"- 20", in the black or "non-marking" versions.