Goodyear/Dunlop dominate 'sport auto' tyre test, problems for Vredestein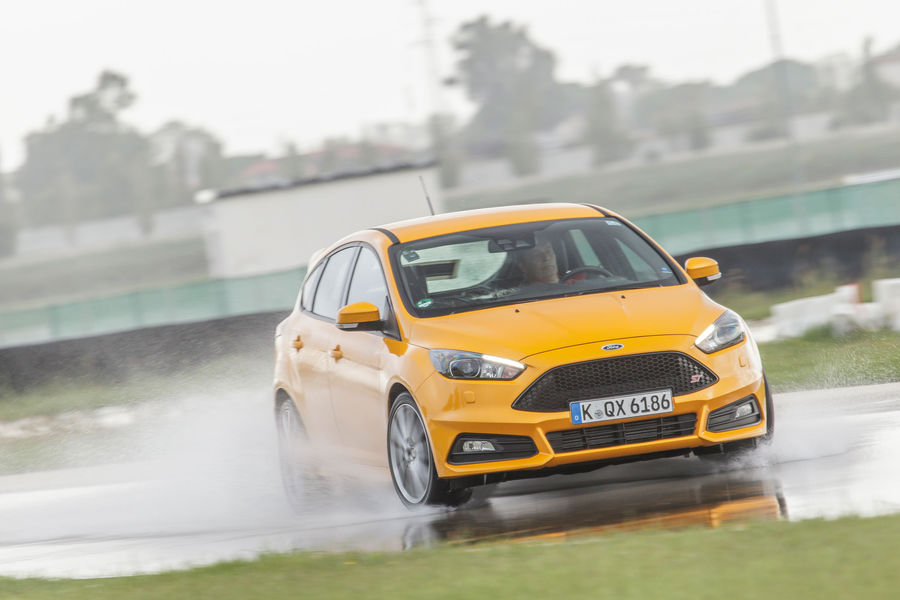 It's safe to assume a close technological resemblance between blood relatives the Goodyear Eagle F1 Asymmetric 3 and Dunlop SportMaxx RT2, even if the first of these is more oriented towards driving safety criteria and the second towards sporting characteristics. The family connection is reflected in the results of a new summer tyre test published by Germany's 'sport auto' magazine. A Ford Focus ST was used for the test of eight size 235/40 R18Y tyres. The Goodyear tyre was crowned the winner and shared a rating of 'particularly recommended' with its Dunlop cousin.
Three further tyres were rated 'recommended' – the Hankook Ventus S1 evo², Pirelli P Zero and Toyo Proxes T1 Sport plus, while the Cooper Zeon CS Sport was deemed 'conditionally recommended'.
When your tyres are being evaluated by an independent third party, the last thing you want is for them to develop a defect. The Vredestein Ultrac Vorti found itself finishing in last place for this very reason – its excellent dry surface characteristics couldn't keep the tyre away from the wooden spoon after tread separation occurred during the high-speed test. The Ultrac Vorti's result was downgraded because of this and the tyre rated 'not recommended'.
Detailed test results can be found within the Tyrepress.com tyre test database.