Finnish Prime Minister visits Test World tyre test centre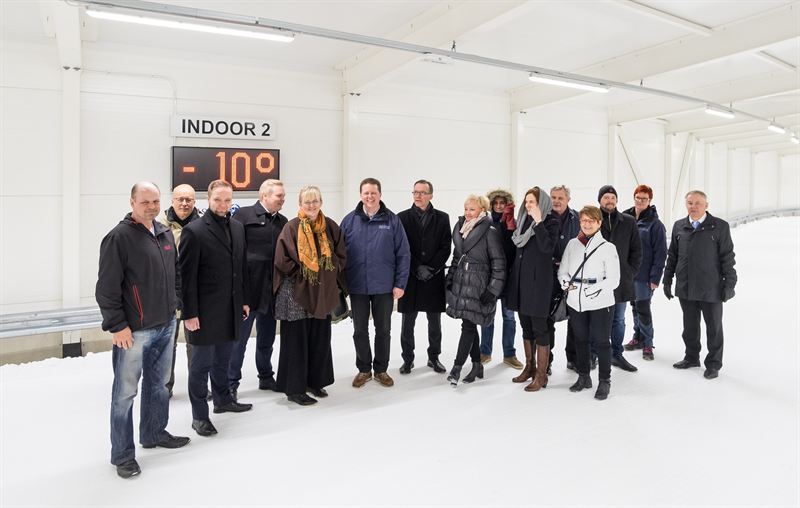 Millbrook Group, the owner of winter and tyre testing specialists, Test World, hosted a series of high-profile visits by key VIPs in the region, including the Finnish Prime Minister, Juha Sipilä, and the US Ambassador to Finland, Charles C. Adams. The news follows Test World's relatively recent signing of a contract with Hankook to build a winter tyre testing centre in Ivalo for Hankook's exclusive use.
Janne Seurujärvi, managing director of Test World, and his senior executive team, hosted a series of three visits during which, in addition to the Prime Minister and Ambassador Adams, senior Finnish Members of Parliament toured the facility. The visits were billed as an opportunity for the government to see the capabilities Test World offers in Ivalo, Finland, in person.
Alex Burns, CEO of Millbrook Group, said: "This is the first time a Finnish Prime Minister has visited Test World. I believe it says a lot about the importance of the work conducted at Test World that the Prime Minister, the US Ambassador and other senior cabinet members have taken time out of their very busy schedules to visit the facility. Though a well-known and respected facility, Test World is working to raise its profile further within the automotive and tyre industries, and this is another key stage in increasing awareness of the work it undertakes and the potential for it to attract external investment."
Janne Seurujärvi, himself a former Member of Parliament, says: "All the VIPs enjoyed their visits enormously. They were able to see the huge range of facilities on offer at Test World, including the world-class climate testing capabilities for which we have a global reputation."
Test World became part of the Millbrook Group in September 2015. The investment saw Millbrook Group expand its existing portfolio with a move into vehicle and tyre testing in winter conditions.