Bridgestone shows first Rösler-produced V-Tread retreads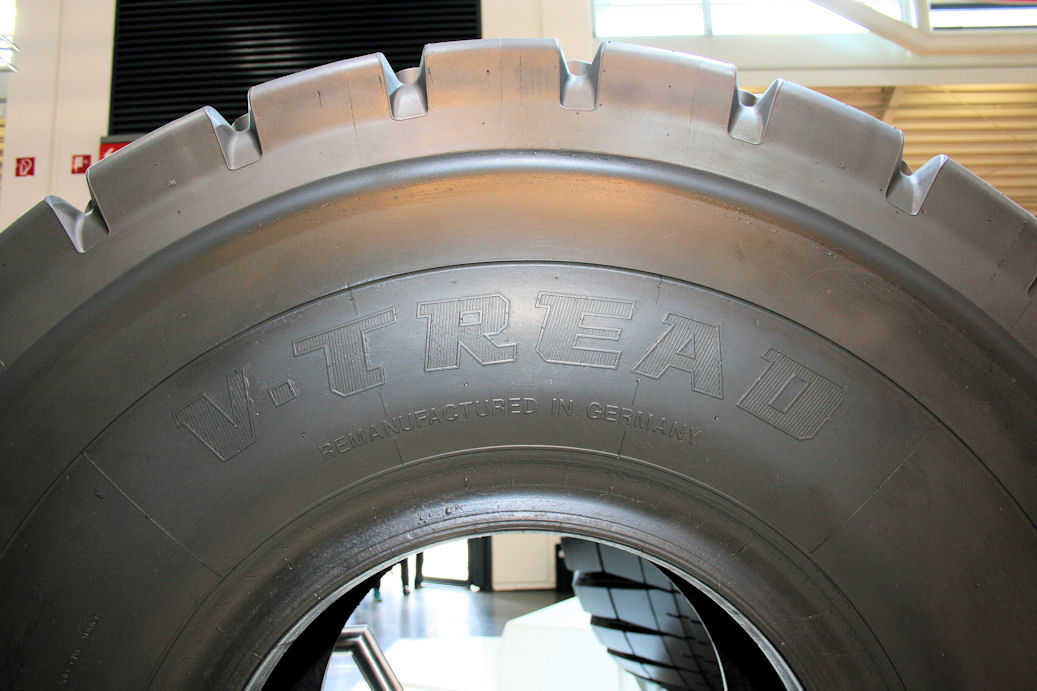 Although not all the big names in the OTR tyre sector were present this year at Bauma, Bridgestone said it was "only natural" for it as a major supplier to be there. The Japanese manufacturer's tyre activities were represented at the construction and mining segments trade fair by a new crane tyre range, new sizes and original equipment fitments, and Bridgestone also placed a particular focus upon its 'Total Tyre Care' concept. This now includes a recently-commenced partnership with German retreading specialist, Rösler Tyre Innovators.
Under the offtake agreement, Rösler is producing retreaded earthmover tyres for Bridgestone under the V-Tread brand name. The first product introduced as part of this agreement is the V-Tread BMT, which corresponds with the Bridgestone VMT new tyre and is available through Bridgestone's distribution channels in three 25-inch sizes. The V-Tread BMT is solely retreaded using the highest-quality Bridgestone casings.
Matthias Engelhardt, senior manager for the EM tyre business in Bridgestone's 'DACH' market area, explains that the introduction of V-Tread came in response to customer demand for more than one life from their tyres and Bridgestone's wish to have its tyres given a second life at an approved level of quality. Yet in spite of the tyre maker's involvement in the V-Tread partnership, the Bridgestone name doesn't appear on the sidewall of these tyres. "The Bridgestone brand is for new tyres," comments Engelhardt.