Tructyre figures show uptime impact for commercial fleets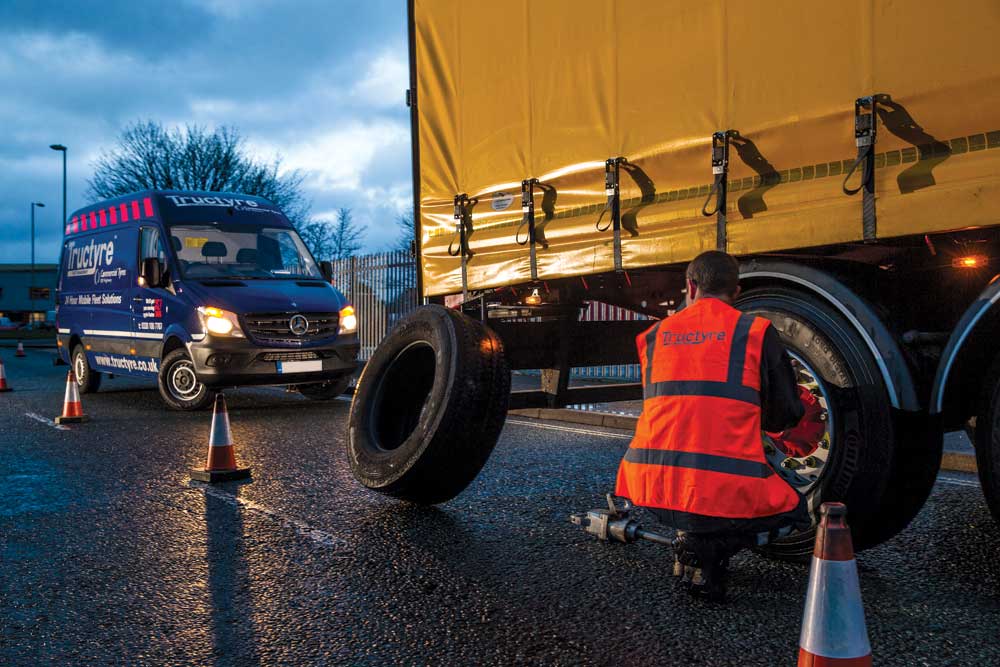 Tructyre's ISO audit has shown that its mobile service team assisted more than 20,000 roadside breakdowns in 2015, with an average arrival time of 47.5 minutes year-round. The independent tyre management specialist services a varied range of commercial vehicle fleets, with more than 110 employed technicians and service vehicles operating from 25 depots throughout southern England. The company says it aims to maximise vehicle uptime through an emphasis on proactive prevention.
Tructyre says for 2015 results show its model "pays dividends" with response times for roadside breakdowns. More than 20,000 jobs were received and routed to the nearest available technician. It adds that its performance is "typically 20-35 per cent faster than other networks, and 45-60 per cent quicker than industry KPIs.
Less time spent waiting at the side of the road, means that vehicles continue their journey sooner, maximising uptime for the fleet operator. Across these breakdown jobs, Tructyre states its customers "benefitted from an average of 13,000 hours of additional uptime, worth in excess of £1.9 million to fleet operators."
Commenting on this performance, Glenn Sherwood, Tructyres' founder, said: "I'm immensely proud of the rapid service we deliver to our customers when they need it most, especially as this performance was achieved whilst adding 1,700 vehicles to our fleet management portfolio. We trained more technicians, invested in our new service centre and acquired more service vehicles to support this increase in fleet size. We were targeting an improvement in arrival time, but to surpass it so profoundly is particularly gratifying for us all.
"Over the years, our customers have always stated that lost uptime is not only a headache, it's one of their most expensive overheads. So every minute we can save them reduces their operating costs."
"To reduce fleet costs further, we have always championed proactive fleet checks; correcting tyre pressures and inspecting for damage and tread wear on a scheduled basis. This maximises your fleet's tyre life and reduces the likelihood of tyre failures – the result is more uptime with lower costs".
The 20-year old company is one of Europe's largest privately owned truck tyre service providers.