Solid Auto approved supplier to CAAR members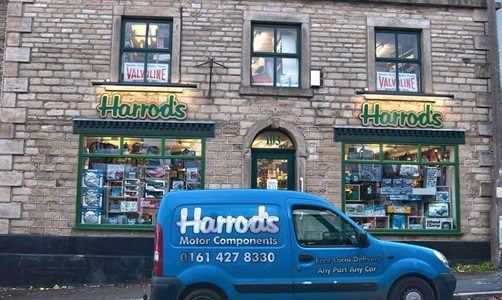 Solid Auto UK Ltd recently became an approved supplier to the CAAR members buying group; something which the company says has contributed to its recent growth.
Approved across all products and brands, CAAR's membership has benefitted from specialist stock packs, designed to ensure they profit from a minimal parts holding but still offering high coverage of the widest range of vehicles possible.
As an official UK distributor for the full range of Denso aftermarket products, the brand has proven incredibly popular with members, which is backed up by Solid's exceptional service and support.
Mike Harrod of CAAR member Harrods Motor Components, based in Stockport, said: "Since we began working with Solid Auto, we have been really pleased with the modern approach of the company and their willingness, where possible, to adapt their working practices to suit the customer. The supplier is in tune with the market and supplies us with a range specifically tailored to sell and grow our business."
CAAR managing director, Dave Owen, echoed Harrod's comment: "Solid has taken a long term approach to supplying the group and the business is growing well. From speaking to members, the feedback has been very positive and the efficiency of their supply has been highlighted regularly."
Mark Price, managing director of Solid Auto, said: "Our specialist approach sets us apart, and our knowledge and expertise is market leading. We will continue to develop our product range to reach an even wider target audience and ensure customers continue receiving exceptional service."