Roadlink's six-figure factory investment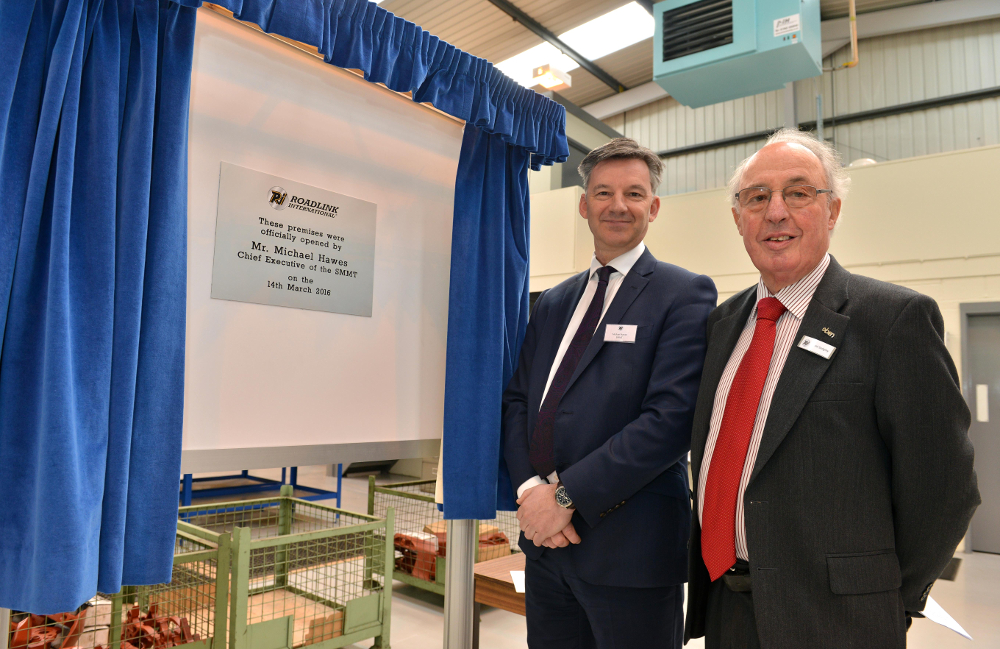 Roadlink International has invested the best part of £700k in its commercial vehicle caliper remanufacturing operation with the opening of a brand new facility at its head office in Willenhall, West Midlands.
Society of Motor Manufacturers & Traders (SMMT) chief executive, Mike Hawes, officially opened the new facility on Monday 14 March, at an event attended by more than 50 dignitaries from the trade and local area.
Attendees gained an in-depth insight into Roadlink's objective to further develop and maintain the supply of high quality remanufactured braking products to the aftermarket, as well as learning more about the intricate aspects of the remanufacturing process.
Despite the labour-intensive process required in remanufacturing brake calipers, the cost-effective benefits can be significant, offering considerable savings in comparison to manufacturing a brand new caliper.
As one of the leading suppliers of parts for commercial vehicles, Roadlink currently offers a complete range of new and remanufactured braking solutions, including calipers and brake shoes as well as an extensive range of pads, discs and drums.
With the supplier's distribution and remanufacturing processes audited and approved to ISO9001  international standards, together with ISO14001 and its 'Investor in People' status, it is able to confidently demonstrate its first-class range and service, from production, right through to sales.
Keith Sedgley, Roadlink joint managing director, said: "With the demand for remanufactured braking products increasing year on year, we have been alarmed at the number of low quality parts entering the trade. Roadlink's investment in this area underlines our position as a quality supplier and demonstrates exactly what customers can expect to receive in relation to product quality, technical support and customer service.
"The new facility, which is one of the largest in the UK, will also enable us to remanufacture a higher quantity of calipers, ensuring this increased demand is met and product availability remains high."
Helen Arthur, joint managing director, said: "We expect to create a significant number of new jobs over the next three-to-five years following this expansion of our remanufacturing facilities.  Staff joining Roadlink will benefit from high quality training and development in line with 'Investors in People' (IiP) principles, this accreditation having been held continuously for more than 15 years."