Kumho shows 'futuristic' all-terrain concept tyre for Hyundai's Carlino compact SUV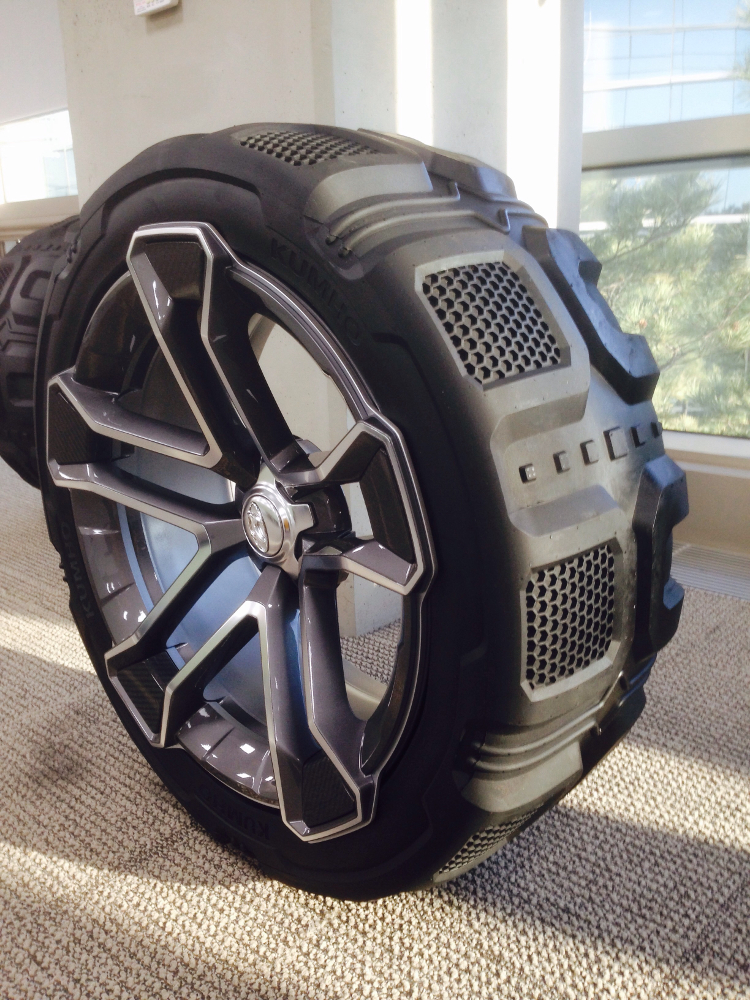 Kumho has designed a "futuristic" all-terrain tyre for the innovative Hyundai Carlino compact SUV unveiled at Auto Expo 2016 in Delhi. The tyre, designed in collaboration with the South Korean car manufacturer, has been engineered to adapt to all manner of surfaces while maintaining optimum grip.
With strong on- and off-road performance, the Kumho-shod Carlino aims to extend mobility for compact SUVs aimed at emerging international markets. In designing its tyres, Kumho states that it prioritised safety and versatility. The result is a unique product with broad shoulders for maximum grip and adaptability, and a special tread pattern that speeds the expulsion of dirt and grit. While many such tyres are prone to on-road noisiness, Kumho states the sound of the Carlino's tyres is minimised via special 3D honeycomb tread blocks.
The tyre is the latest in a long line of concept designs by Kumho, the most recent of which include those for the Kia Nova, which optimised wet weather performance, and the super-low aspect ratio Maxplo tyre, which scooped last year's top honour in the Futuristic class of the much coveted Italian A' Design Awards for featuring tread blocks that adjust to suit all weather conditions. Kumho tyres have won other international accolades, such as the German iF and Red Dot design awards.