Firestone sponsors Birmingham Barclaycard Arena's stage for unsigned acts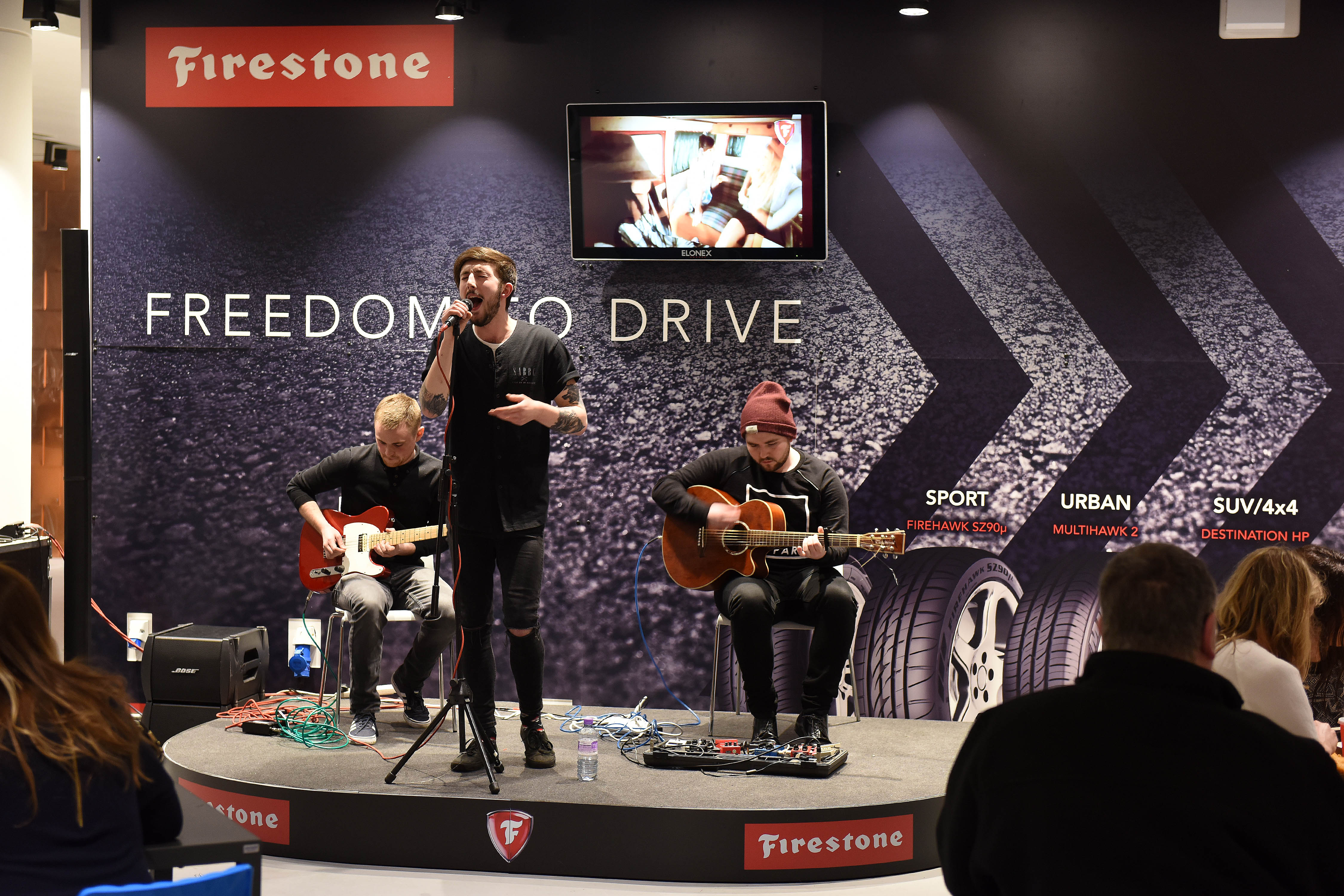 Firestone has launched its sponsorship of a stage for up-and-coming musicians at selected Barclaycard Arena events. The Firestone Stage allows acts to play inside the Birmingham venue before headliners take to the stage, and was officially launched on 21 March at Ellie Goulding's Birmingham show. The stage offers musical talent from across the UK to play in front of up to 15,800 people on the main concourse. The stage will also host Firestone's annual Battle of the Bands competition, where musicians compete to win personalised Marshall amplifiers, music equipment and an opportunity to perform on the stage in future months.
Firestone's Barclaycard Arena partnership represents the brand's long-term efforts to reach a youthful audience through music. It is announced in addition to a Download Festival sponsorship, at which the brand's presence has been confirmed from 10 to 12 June. Music themed sales promotions and incentives have been created for motorists, as the brand aims to adopt what it terms an "energetic, vibrant approach" to sponsorships in 2016, designed to set itself aside from competitors.
Having initially signed a sponsorship deal in August 2015, Firestone states the Barclaycard Arena has helped it generate "significant brand awareness across their social channels and within the arena's Show Lounge, an exclusive Amplify hospitality seating area."
Firestone's sponsorship of live music represents an "energetic, vibrant approach" to promotion, the tyre brand states
Phil Mead, managing director for the Barclaycard Arena said: "This reinforces the Barclaycard Arena as being an attractive proposition for many companies wishing to target a young-at-heart demographic.
"Hosting some of the world's top events, featuring state of the art facilities and its central locality within the UK's second city, means the arena attracts a wide variety of music lovers, ensuring brand exposure to over half a million customers every year.
"Further investment from Firestone in our pre-show entertainment area, is testament to how companies are recognising the benefits of this exposure.
"The partnership will further strengthen our offering for customers and provide a great platform for unsigned music artists to showcase their talents."
Firestone's brand manager Stuart Attfield said: "We can see huge potential through our relationship with the Barclaycard Arena, which represents a focal part of our plans for 2016.
"We always strive to activate sponsorships in tangible ways for our customers to benefit from. The Firestone Stage allows us to do that and we look forward to seeing all manner of talented music acts on our stage.
"Who knows, they might go on to perform on the main stage one day, which would be a dream scenario for everyone."