Continental supporting IMI 'Driving Change' programmes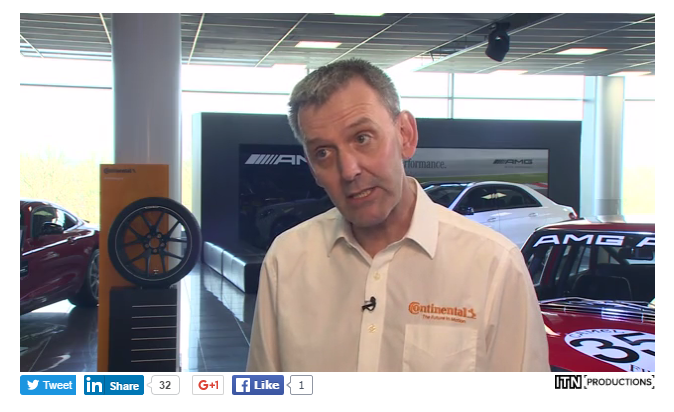 Continental Tyres is supporting The Institute of The Motor Industry (IMI)'s "Driving Change" series of online programmes. The programmes are being produced in partnership with ITN Productions. To this end, the Driving Change will be introduced by national newsreader, Natasha Kaplinsky. For its part Continental is supporting the 'Innovation' segment, showing its safety credentials and its long-term commitment to 'VisionZero.'
Currently there are 500 accidents a day in the UK, but Continental's end goal is for zero fatalities, zero accidents and zero injuries – hence VisionZero. The leading German tyre manufacturer has a long-term commitment to raising awareness on tyre safety and is a proud partner of TyreSafe.
As partner in excellence at Mercedes-Benz World, Continental has offered the chance to experience the difference between summer and winter tyres over the past two years, with over 600 motorists already experiencing the tests.
The free driving experiences see two cars go through a slalom on a simulated icy track, one fitted with Continental summer tyres and the other with Continental winter tyres, providing first-hand experience with the notable difference in stopping distance. Within the series Continental also invited local tyre retailer Feltham Tyres along to experience the demonstration.
Prior to completing the tests 82 per cent of those that took part had never experienced winter tyres. Following the free demonstrations 98 per cent said that the Continental winter tyres exceeded their expectations and proved a valuable exercise.
David Smith, managing director of Continental Tyres said: "We are fully committed to VisionZero and Continental has previously supported the IMI to improve the knowledge of apprentices and professionalism in garages, with online training. The Driving Change series is a great opportunity for us to highlight the impact of fitting summer and winter tyres in the correct season and engaging the industry around the only four corners of the car that connect you with the road."