An integrated Bridgestone tyre & industrial range coming to Bauma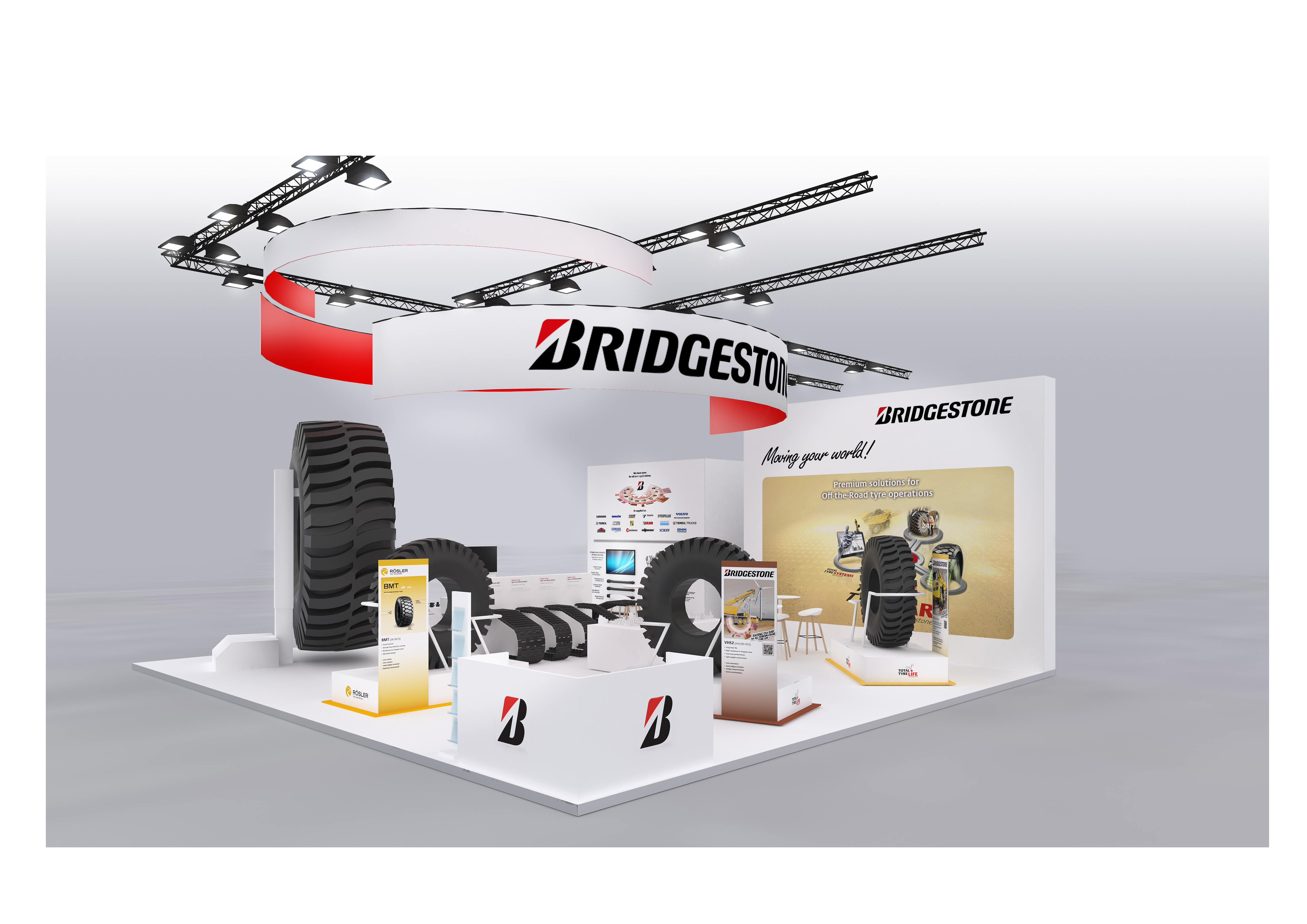 Bridgestone intends to jointly present both its tyre and industrial products at next month's Bauma show in Munich. This is the first time the company has displayed products from both its two divisions together at a European trade show; the company says the content and layout of its more than 200 square metre booth will reflect the goal of "expanding the traditional trade fair role of product display towards an advisory role, offering customers a wide range of premium rubber products from a single supplier."
The Bridgestone stand will lead with the company's Total Tyre Care concept for off-the-road tyre customers. "This approach brings together premium tyre products, expert advice and customised systems, services and tools that significantly reduce the total cost of tyre ownership for fleet operators," comments Bridgestone.
The company's experts will be on hand at Bauma to explain the Total Tyre Care programme and to demonstrate its advantages. An animated mock-up of a construction environment demonstrates Bridgestone's remote sensor systems for monitoring tyre pressure and condition.
No show stand is complete without tyres, of course, and Bridgestone plans to show the following products at Bauma:
The new VHS2 (V-steel, Highway Service) crane tyre, which has been engineered for heavy loads at high speed.
The VLT (V-steel, L-traction) earthmover tyre in a new size developed specifically for the Volvo A60H, the world's largest articulated hauler.
The V-Tread BMT by Rösler, a "proven premium retread that can add value for customers of the Bridgestone Total Tyre Care programme."
Bridgestone says the eye-catcher on the stand will be the giant Bridgestone VRPS mining truck tyre, the worlds' largest tyre size. Visitors wishing to take a photo with the tyre are advised to pack a wide-angle lens, as the 5-ton VRPS stands over 4 metres tall.
Bridgestone Industrial Products
A significant portion of the company's Bauma stand will be devoted to the Bridgestone Industrial Products division and its products for the mining and construction markets, including conveyor belt systems, rubber tracks, hydraulic hoses and vibration reducing rubber mounts for both engines and operator cabins.