Where're 4×4/SUV tyres AT?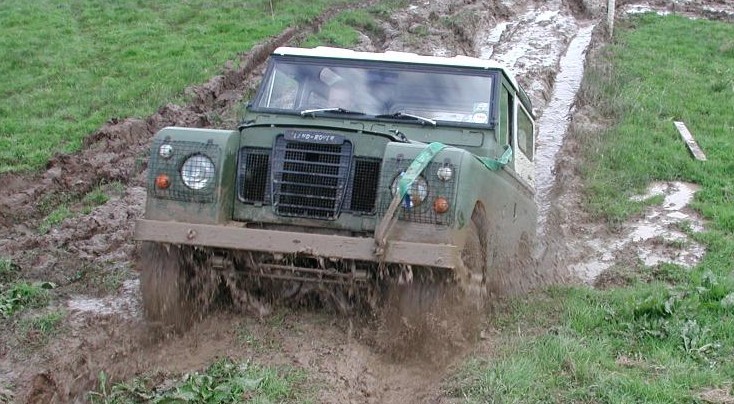 Specialist knowledge makes the difference
With Micheldever reporting that 2016 got off to a good start for the company, Tyres & Accessories met with wholesale director Alan Baldwin in order to find out more about the company's 4×4/SUV tyre business, which was recently boosted by the launch of 4site4x4tyres.co.uk.
2015 brought many reasons for the market to be apprehensive – price depreciation and over-supply, especially at the bottom end of the market, being two of the foremost. However, it also appears that there has been a degree of segment-specific resurgence, with seasonal (winter and all-season) products and 4×4/SUV tyres thriving. Some sources go as far as suggesting the SUV/4×4 tyre market now represents nearly 10 per cent of the total tyre market in the UK and is one of the constant growth sectors of the last decade.
With this in mind, a conversation with one of the driving forces behind arguably the largest 4×4/SUV tyre wholesaler in the country was in order. Speaking Micheldever Tyres Services wholesale director Alan Baldwin, his background in specialist 4×4 tyre wholesale comes to the fore.
The latest news is that Micheldever has launched 4site4x4tyres.co.uk, following on from the success of the tyreclick.co.uk general passenger car tyre retail portal Micheldever launched back in the summer of 2014 (see textbox for further details). The difference is that while TyreClick was about getting online passenger car tyre retail into branches up and down the country, 4site4x4tyres is more about being specialist and impartial. Indeed during a recent visit to our Stoke-on-Trent headquarters, Alan Baldwin said the goal was to make 4site "definitive in terms of the 4×4 tyre market". And the way the company aims to establish this level of prestige is through the selective choice of dealers partners – companies that really know the ins and out of selling 4×4 tyres.
Again, this is a way in which 4×4 tyre dealers differ from general car tyre dealers. Or in other words an experienced 4×4 tyre dealer is generally an experienced car tyre dealer as well, but not necessarily the other way round.
One example of why specialist knowledge is necessary in the sector can be seen in the way mud-terrain (also known as MT tyres) are sold or, in some cases, miss-sold. While there is no doubt that true off-road enthusiasts require MT tyres and professionals working in muddy non-surfaced environments will consistently see the difference – many not based in these conditions will quickly come to the end of MT tyres strengths when they are taken back on the road. In short MT tyres shouldn't be sold to end-users "unless they are really needed". Rather, all-terrain or AT tyres should normally suffice. It sounds obvious, but according to Baldwin, inappropriate product selection happens more than it should in the 4×4 tyre sphere.
Giti brand sales doubled since SUV tyre launch last year
One example of Micheldever's strong performance in the 4×4/SUV tyre segment, can be seen in the way sales of Giti made 4×4 tyres have doubled since the introduction of the Savero SUV last year. According to Giti UK managing director Brian McDermott, Micheldever stocks 16 stock keeping units, with 225/65R16 and 225/60R17 sizes among the most popular. And what's more, this trend is said to have been replicated across Europe.
With the proliferation of new SUVs and CUVs coming from most vehicle manufacturers, Giti reports that it is well placed to address the needs of this segment, with McDermott adding: "Our existing products cover 58 sizes from 15 inch to 20 inch. We are continuously working on new products such as the new Savero SUV to keep pace with market demand."
New noise regulations make tyre advice and tyre choice even more important
The introduction of new, tighter noise regulations, which are scheduled for introduction in November 2016, make tyre advice and tyre choice even more important. According to Alan Baldwin, the latest technology AT patterns are as quiet as they have to be but without sacrificing on performance too much. The problems come in the large size ranges, where 19 and 20-inch products are struggling to keep pace with both the latest regulatory requirements and comfort. This is said to be a real dilemma for those who are choosing SUV type models on the basis of comfort. Again, specialist knowledge and keen product choice make all the difference, according to Baldwin.
When vehicles are a few years old, 4×4 tyres specialists are said to be encountering another trend operating in the opposite direction. As 4×4 vehicles get older they are more commonly used off-road. Here, says Baldwin, it is all about converting consumers to the most appropriate product. And in this scenario it is once again AT products. In the context of a growing SUV/4×4 new vehicle parc, this particular trend is especially important and says something about what the market could look like in years to come.
In the wider car tyre market, the recession, lower product prices and over-supply (especially of cheap imports) has led to de-segmentation of purchases and dilution of OE pull-through loyalty. In the 4×4/SUV world however, consumers are more likely to buy sets of four tyres, they rate product experience above price, products offer more value and margin, and there has been far less OE erosion. Put all this together with a growing 4×4 vehicle parc and you can see what Micheldever (and other large wholesalers) are so keep to develop good positions in this nascent segment.