Micheldever launches 4site4x4tyres.co.uk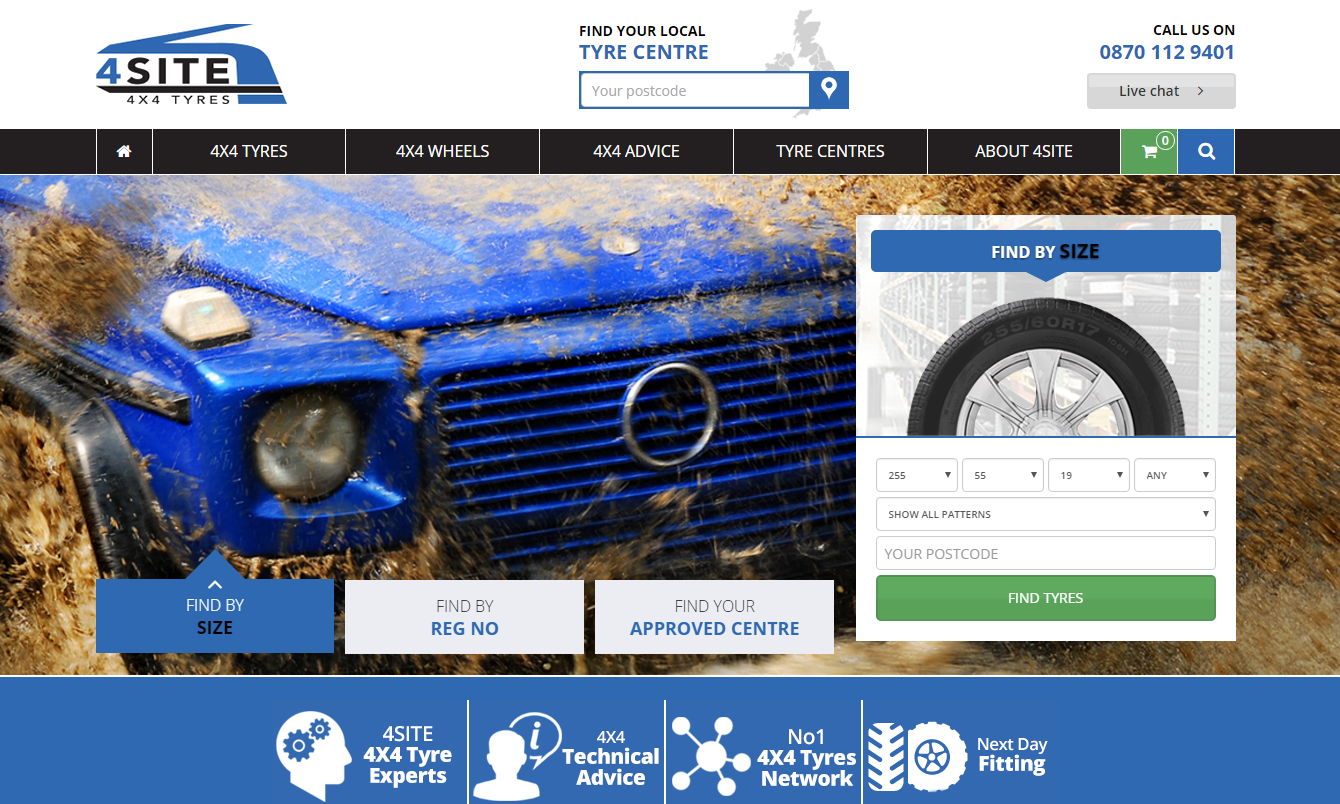 Micheldever Tyre Services has launched 4site4x4tyres.co.uk – a new website designed to help the firm's customers sell more 4×4 tyres as well as provide expert advice and guidance to 4×4 and SUV owners. The site follows in the footsteps of Micheldever's successful TyreClick venture, which in many ways is the passenger car orientated equivalent. However, company representatives told Tyres & Accessories that the 4×4/SUV tyre sector demanded a greater emphasis on quality impartial technical advice.
Micheldever describes 4site4x4tyres.co.uk as "a fully transactional e-commerce site, which allows users to make online bookings for tyres and wheel alignment, thereby driving footfall to those 4×4 dealers that are part of Micheldever's exclusive 4SITE 4×4 Tyres network".
So far, more than 100 4×4 specialists have already joined the network, and Micheldever is calling on other independent tyre dealers to sign up so they can also increase their 4×4 sales.
The new website features an approved dealer locator, as well as a search function for a wide range of tyres using size, vehicle registration number and driving style. Once motorists have selected their local 4×4 specialist, they will be shown three tyre recommendations (budget, mid-range and premium).
Additionally, the site offers videos, product guides and reviews of products and tyre centres. Meanwhile, 4×4 and SUV owners will benefit from the online chat function, where they can receive wide ranging technical support from Micheldever's 4×4 team. Combined, members of this team have more than 120 years of experience in the 4×4 market.
Alan Baldwin, sales director at Micheldever Tyres Services, said: "The new website is not only the most comprehensive online tool currently available to 4×4 dealers and motorists, it is also the only network of independent 4×4 specialists in the UK.
"The site will support our aim to be the market leader for all 4×4 wheel and tyre solutions by offering a one-stop-shop service. For those customer that are part of our 4SITE 4×4 Tyres programme, this website will drive business to their forecourts and help them sell more tyres, which in turn will benefit us and our brand partners. For consumers, the site will provide education and guidance so they are able to make an informed decision about their tyre needs.
"When you combine the quality of the website's offer with our overall strategy for 2016, it clearly demonstrates our commitment to ensure we continue to offer the best possible service to our customers, motorists and brand partners."