Marix retreads are "extremely competitive" against low-cost imports, says Marangoni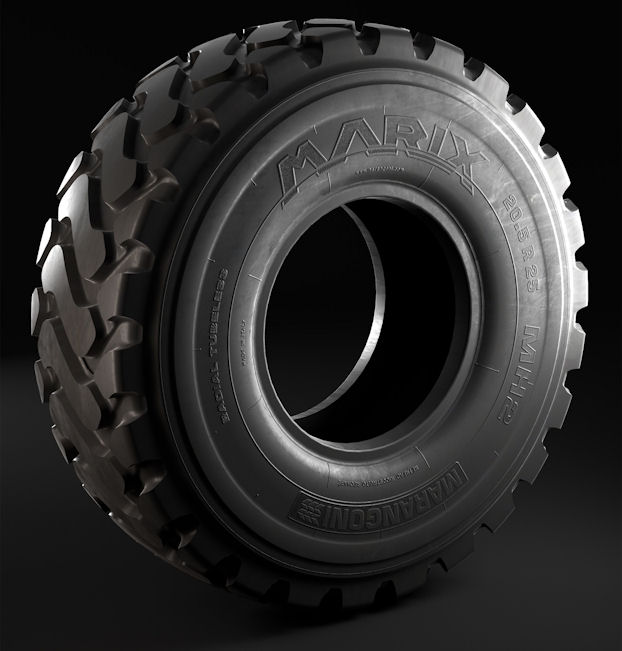 Europe's retreaders face an ongoing battle against imports of low-priced new commercial vehicle tyres from China, and even well-known names such as Marangoni are not immune from the strain this puts upon turnover and margins. However the Marangoni Group states that it believes in both retreading and in the company's own future growth, and has undertaken a number of measures to strengthen its position.
"We've started a reinforcement of our sales organisation in order to be closer to our dealers and distributors, increasing our presence in this market with new sales and support staff in order to optimise our customer service and fine-tune the European region," shares Luca Mai, sales executive manager for Marangoni Commercial and Earthmover Tyres. This reinforcement, Mai adds, includes the 2014 acquisition of Recamax Reifen GmbH in Germany, which has allowed Marangoni to strengthen its position in that market and improve customer service levels, most notably in regards to logistics, service, and consultation on technical products.
And to enable its dealers to better inform customers about the retreads fitted to fleet vehicles, Marangoni has introduced new software, called Marangoni Tyre Control System and Tyre Management. The purpose of the former is to help dealers monitor tyres on customer fleets, and the latter is designed to aid customers in regards to tyre maintenance. These two applications have been launched with the support of Marangoni's marketing departments, coordinated by Giovanni De Bei, marketing manager for industrial products and retreading.
Marangoni also points out that the investments it made in modernising its Rovereto plant in Italy were "significant." This plant update included the installation of the latest generation Banbury mixer, a unit Marangoni says will improve the quality of its earthmover tread compounds by enhancing their performance for heavy-duty applications. The Rovereto factory also gained a new shearography machine that will aid in the identification of any possible defects, both during initial casing inspection and final testing of the retreaded tyre; Marangoni says the use of shearography will further improve the "already high quality standard of Marix Marangoni retreaded earthmover tyres."
"By adopting a high-quality and particularly customer-oriented retreading process, Marangoni Marix tyres can ensure excellent performance levels that are equivalent to those of premium-brand new tyres, guaranteeing considerable reductions in hourly costs and representing the best possible response to market demands for efficiency and cost savings," states Mai. "An increased focus on environmental issues further strengthens the value of products that protect the environment, require less raw materials, produce lower waste, and also provide a competitive per-hour cost while offering a second and sometimes even third life."
Why, you may ask, is Marangoni at pains to point out the investments it has made to enhance product quality and customer support? The Italian retreading specialist wishes to remind commercial fleet operators that there's more to tyre ownership than initial purchase price. Luca Mai elaborates: "In addition to being an excellent solution to give premium brand tyres a second life, Marix Marangoni retreaded tyres are also extremely competitive against low-cost new Asian-made tyres, as well as having a much lower hourly cost than the latter."