Magenta Technology's new service enhances cab passenger safety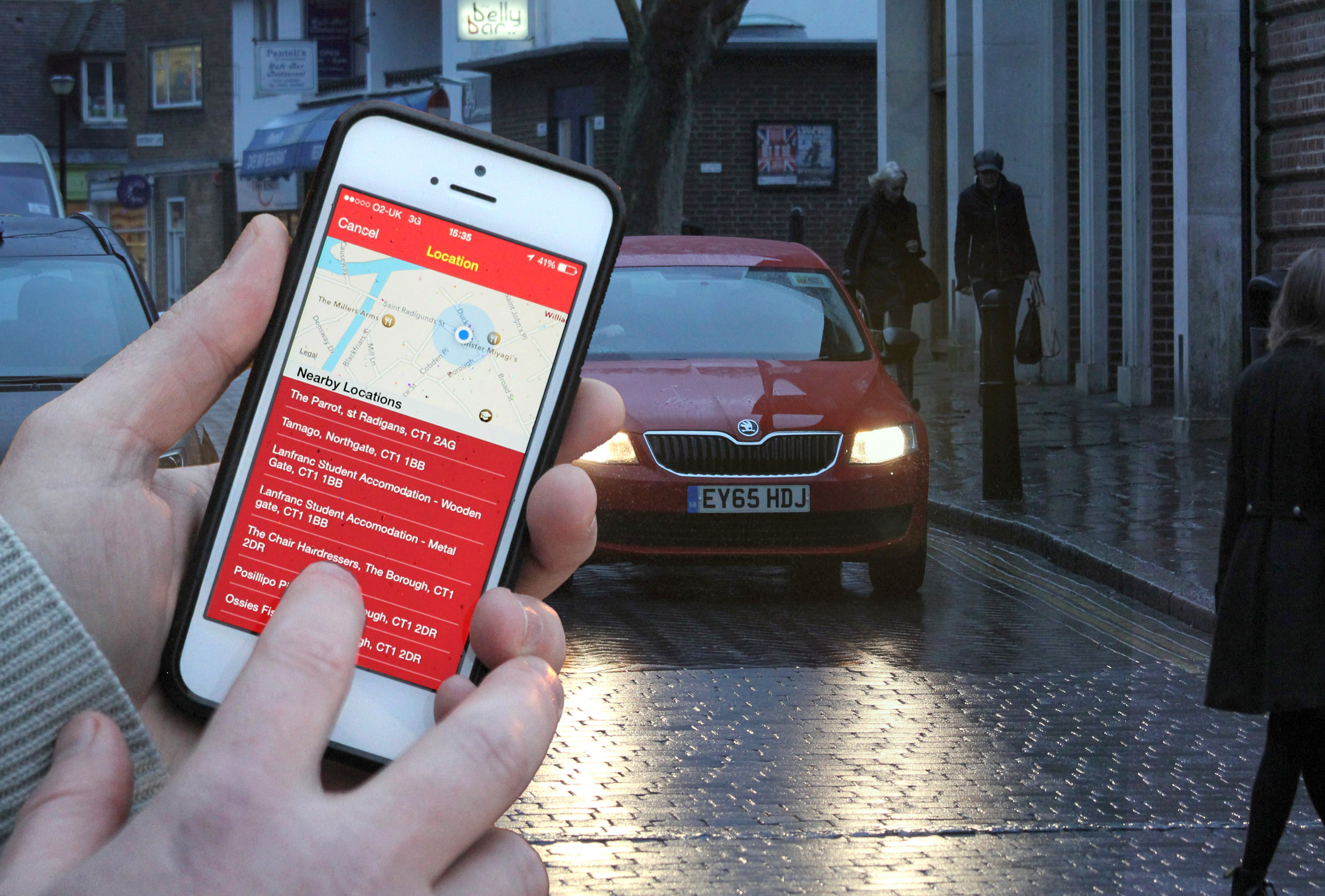 A new cab tracking solution is providing peace of mind to travellers and worried parents, guardians, carers and friends. Aimed at teenagers returning from a night out, females travelling alone and other vulnerable user groups, the solution, developed by Magenta Technology, allows passengers to book a cab from a respected operator with complete confidence. A simple web service then allows the passenger to share details of the booking via a secure web link and allows worried friends or relatives to track the cab in real time.
Matt Borland, sales director of Magenta Technology, commented, "There is, and rightly so, much debate about passenger safety, especially with new operators and passenger technology such as Uber. This is why we have taken the lead and applied our technical expertise to address passengers' concerns and give them the confidence to make their journey.
"This new service simply allows passengers to share details of their booking with worried friends or relatives. The solution gives complete visibility – including driver and vehicle details, and real time tracking from the time the booking is made until the journey is complete."
Magenta's Echo platform for private hire and cab operators already provides full visibility of every vehicle in real time, and employs proprietary auto allocation technology, ensuring drivers can be punctual, with less waiting time for passengers in potentially vulnerable situations. The tracker solution further enhances the security for passengers by allowing them to share specific details of their journey with friends or relatives.
Once a booking has been accepted, the passenger receives a simple text message complete with Internet link which they can forward as they feel necessary. The passenger, and concerned friends or relatives, then access a real time tracking service that displays the status of the booking.
Once assigned, the passenger can see details of the allocated driver, including name and mobile telephone number for example, vehicle description and registration plate, and journey overview. Once accepted by the driver, the online tracking service is updated in real time with the route and vehicle location displayed in an easy to interpret map window, complete with estimated pickup and completion times.
The Magenta solution has already proved popular and received positive feedback from both private hire operators and their passengers. One of the first adopters of the new app is Longleys, a private hire company in Canterbury. David George of Longleys commented, "This new tracking app is really useful as we have a very high population of younger people in education; over 20 percent of the Canterbury population comprises students. By allowing parents, friends or guardians to track our cabs, it brings real peace of mind."