LCV registrations take a break from growth in January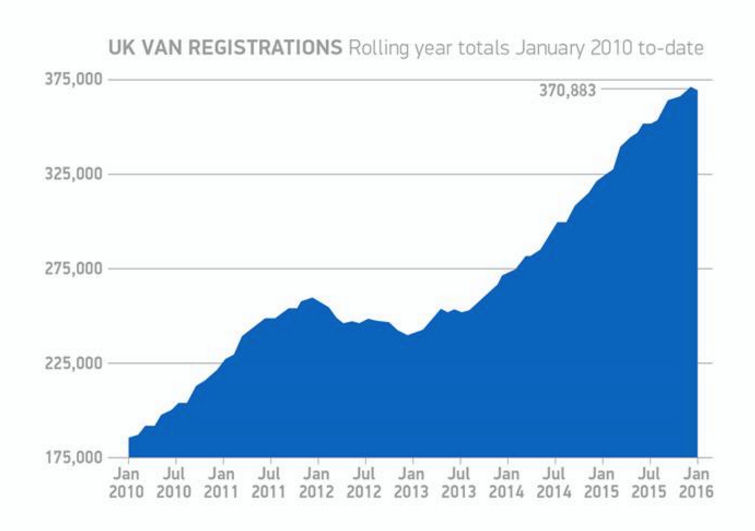 After a record 2015, registrations of vans in the UK more or less levelled off in January with a 4.3 per cent fall in demand compared with the same month last year, according to figures released today by the Society of Motor Manufacturers and Traders (SMMT). A total of 21,102 new light commercial vehicles (LCVs) were registered in January, making it the first month of decline since July 2015. Demand for vans below 2.0 tonnes and between 2.0-2.5 tonnes fell 11.8 per cent and 23.3 per cent respectively during the month, but better news came from the 2.5-3.5 tonne market – the sector's largest – where a 2.1 per cent increase in registrations (to 11,947 vehicles) suggested that the trend towards heavier vehicles, a trend driven by a desire amongst operators to maximise fleet efficiency, is continuing.
Placed in context, demand for vans remains at a very high level. In 2015, an all-time high of 371,830 vehicles were registered as attractive finance deals and the growth in online shopping encouraged firms to invest in their fleets.
"On the heels of a record-breaking 2015, which saw LCV registrations grow by an impressive 15.6 per cent, January's levelling off in demand comes as no surprise, and is indicative of what we can expect for the coming year," shares SMMT chief executive Mike Hawes. "The overall market remains very strong, with business confidence high and the trend for home deliveries still growing."