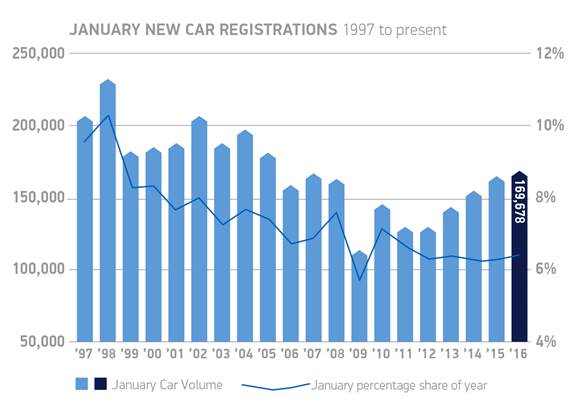 While overall registrations were an 11 year high, sales to private buyers were an even more impressive 12 year high
The UK new car market saw registrations climb 2.9 per cent year-on-year in January to reach an 11-year high of 169,678 units. By comparison January 2005 saw 181,474 new cars registered.
Private and business buyers drove this growth with demand for new cars up by 8.2 per cent to 73,061 and 5.0 per cent to 6,716 units respectively, while the fleet sector declined slightly by 1.1 per cent to 89,901. The month marks the highest number of new cars registered to private buyers in January in 12 years.
Category: UK News