Global premiere for BKT Earthmax SR 31 at Bauma 2016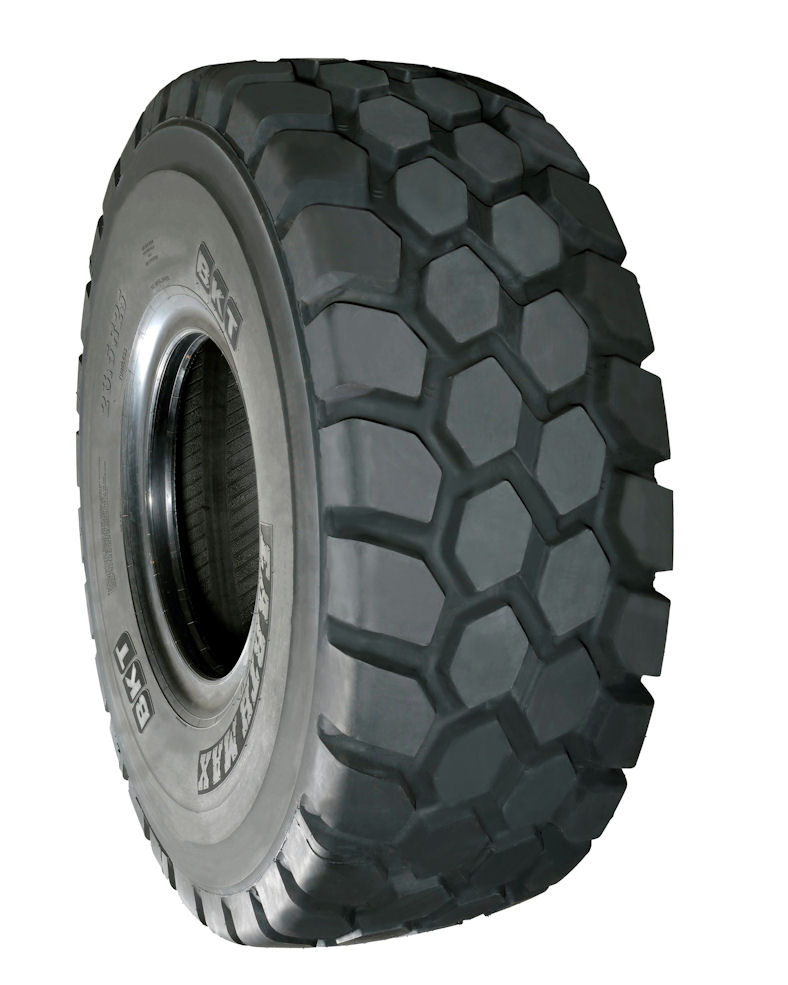 The brand new Earthmax SR 31, which BKT says has "just rolled off the production line," will be put on display for the first time at this year's Bauma show in Munich, Germany. The all-steel radial features multi-ply steel belts, and BKT says this gives the tyre "extraordinary strength and stability under [the] toughest operating conditions." Other qualities the manufacturer attributes to the Earthmax SR 31 are excellent traction and manoeuvrability, along with good ride comfort.
"The particularly cut-and-heat resistant tread compound ensures a long product life-cycle," shares BKT in a statement. "The multi-layer steel belts along with the non-directional rigid block pattern stand for excellent traction and manoeuvrability even on muddy ground. Besides, the radial casing structure provides reduced rolling resistance. This turns into a better fuel economy as well as minor operating costs. A great advantage for operators in demanding applications."
The Earthmax SR 31 is intended for loader, dozer and articulated dumper applications. The tyre will be displayed at Bauma in size 23.5 R 25.