Buying a used car can be risky, says My Car Check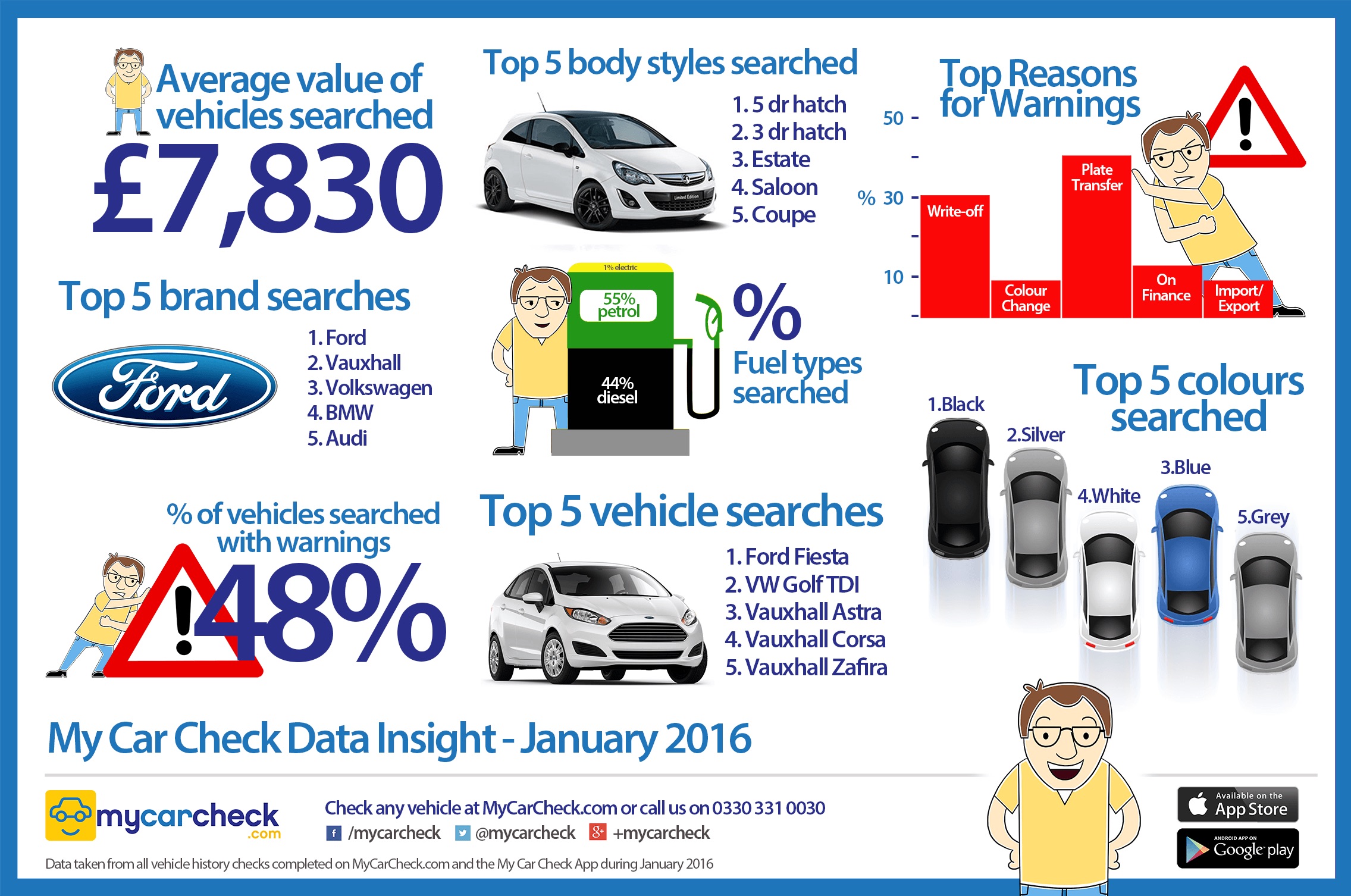 New year-on-year comparison figures from My Car Check have revealed a sharp rise in used car buying risks, with outstanding finance a particular concern.
48 per cent of all checks in January 2016 flagged up at least one issue, up 6 per cent on the same month in 2015. This could be anything from a perfectly legal registration plate transfer to a major issue such as a previous write-off.
The most worrying trend was the 16 per cent year-on-year increase in the proportion of finance checks warranting further investigation.
What's more, with the average retail value of cars checked up by £758 over the last 12 months (from £7,072 in Jan 2015 to £7,830 in Jan 2016), the cost of making a mistake has never been greater.
In terms of buyer preferences, the Ford Fiesta Zetec overtook the Volkswagen Golf TDI as My Car Check's most checked model and white cars overtook grey to become the fourth most popular colour (behind black, silver and blue).
Roger Powell, head of My Car Check, said: "These new figures illustrate the changing nature of used car buying, particularly in the private marketplace. The popularity of Personal Contract Purchase (PCP) finance has increased the risk of buying a second hand car with thousands of pounds of debt attached to it. Our checks reveal a vehicle's full history, helping buyers to make more informed decisions and avoid costly mistakes."
CDL Vehicle Information Services, which owns My Car Check, performs over a million look-ups a day for companies including AutoExpress, CompareTheMarket, Go-Compare, Moneysupermarket, Swiftcover, Tesco and WhatCar?.
It uses up-to-the-minute data from the police, the Driver and Vehicle Licensing Agency (DVLA), the Association of British Insurers (ABI) and all major finance houses, including Lloyds TSB and Santander.
To help UK consumers make the right choice, My Car Check can confirm in seconds whether your potential pride and joy has ever been scrapped, stolen or written-off, has any money owing on it, has had a plate change and much more.