15 Motocross World Championship 2016 riders Choose Dunlop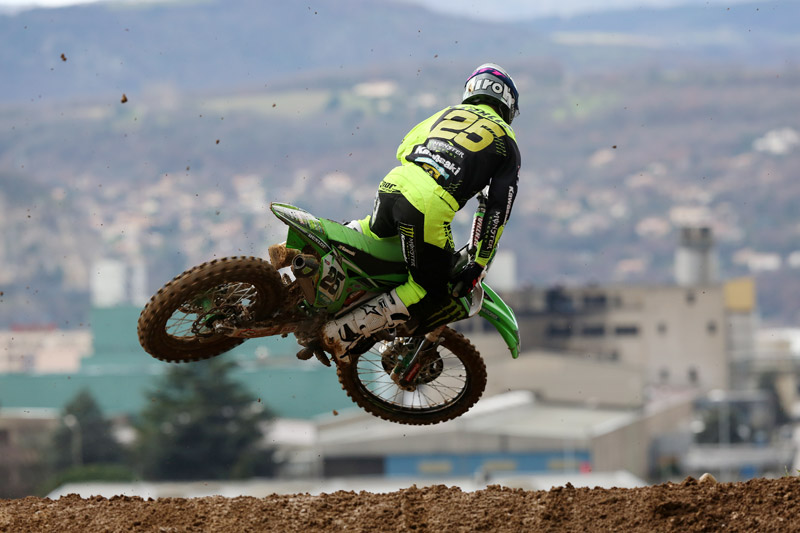 After finishing 2015's FIM Motocross World Championship season with riders in second, third and fourth in the Championship, Dunlop has increased its efforts to supply championship challengers in 2016. The MXGP season opens in Qatar at the Losail track on 27 February with 19 events taking place around the world, culminating in a finale in the USA in September.
The riders choosing Dunlop rubber includes:
Team HRC Honda and Monster Energy Kawasaki Racing Team (KRT) remain Dunlop's partner squads. Gautier Paulin and Evgeny Bobryshev continue as Team HRC's line-up with Clement Desalle and Jordi Tixier at KRT;
24MX Honda Racing continues to choose Dunlop tyres with Ken de Dycker and Matiss Karro riding. Valentin Guillod continues on his Yamaha/Dunlop combination but has moved up to the MXGP category after a title-chasing 2015 in MX2. Rui Goncalves and Jake Nicholls also ride on Dunlop tyres for their respective Husqvarna campaigns;
five riders on Yamaha and KTM machines will be looking to take Dunlop honours in MX2 including 2015 podium finishers Brent Van doninck and Benoit Paturel;
and Kiara Fontanesi, who returns to the FIM Women's Motocross World Championship seeking her fifth consecutive title and her fourth on Dunlop tyres. The Italian has switched machinery and will race a Honda for 2016.
In addition to the riders, Dunlop's team includes Supermoto champion Eddy Seel who continues to oversee the Dunlop operations on event and advises the teams and riders on tyre choice.
Dunlop MXGP tyre range
Dunlop's range of tyres for 2016 comprises three specifications:
Geomax MX11 – the sand tyre that brought great success at Motocross of Nations for the 2014 Dunlop teams at Kegums.
Geomax MX3S – will be used at the majority of rounds and is renowned for its versatility covering soft-to-intermediate terrain. The MX3S is a renamed evolution of the MXGP winning MX32 which now has an extended range of commercially available sizes with the 'S' designating 'soft'.
Geomax MX52 – excels in intermediate-to-hard terrain conditions.
All three tyres feature the same technology that has made them favourites among professional and amateur racers alike, and are all proven World Championship race winners on a range of bikes, including Honda, Kawasaki, Yamaha and KTM.
The first round at Losail is a soft track with the MX3S tyres being Dunlop's recommendation.