Rema Tip Top names new board members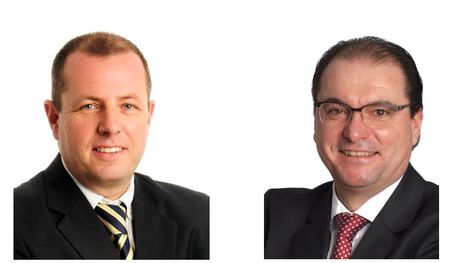 As of March 2016, the Board of Directors at Rema Tip Top AG will double in size through the appointment of Thorsten Wach and Udo Zimmer. Thorsten Wach will take on the role of chairman and Udo Zimmer that of financial director.
"This expansion of the Board of Directors reflects both Rema Tip Top's development as an all-round supplier of services and the strong global growth of recent years," notes Heinz Reiner Reiff, board member of parent company Stahlgruber Otto Gruber AG and chairman of Rema Tip Top's Supervisory Board.
Thorsten Wach joined Rema Tip Top in 2006 as chief executive officer of the Africa Cluster. Within just a few years he developed the regional organisation into one of the leading suppliers of services in Africa by building up the service network in key African markets and through the acquisition of Dunlop Industrial Products. In 2014, he added management of the Asia-Pacific Cluster to his existing role and increased its profitability through the use of synergies and the introduction of best-practice models. The 49 year-old engineering graduate will, as chairman of the Rema Tip Top Board of Directors, be responsible for the Sales, Marketing, Compliance and Corporate Development portfolios.
Udo Zimmer will take up the newly-created position of financial director. He possesses a broad experience as chief financial officer and in the worldwide acquisition and integration of companies. As financial director, the 53 year-old business administration graduate carries responsibility for the Finance, Investor Relations, Personal, IT and Internal Audit portfolios.
The current members of the German firm's Board of Directors are Patric Scheungraber and Michael Labbé.