MRF Tyres launching European motorsport business at Autosport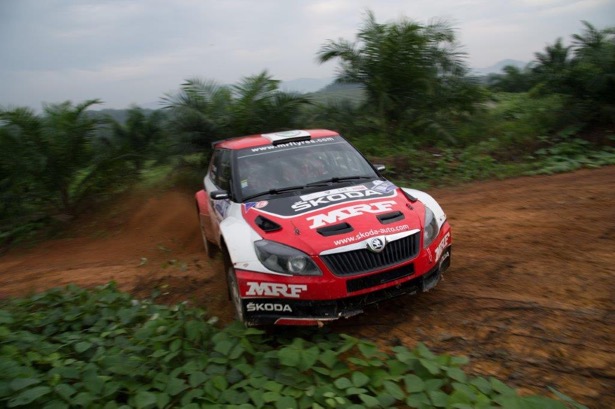 Leading Indian tyre maker MRF Tyres is launching its MRF Motorsport Tyres Europe operation during Autosport International 2016. This means the Indian brand, which is well known on the sub-continent, but has yet to make such a big splash outside Asia, will now be available to UK and European customers.
This year marks MRF's first appearance at Autosport International. The firm will be showing one of the Formula 2000 cars from the 2015-16 MRF Challenge Racing Championship series. Featuring British drivers such as Jake Dennis, and Harrison Newey (son of F1 engineer Adrian Newey) and Alice Powell, the MRF Challenge has rounds in Abu Dhabi, Bahrain, Dubai and Chennai in the 2015-16 season.
A 2015 Rally Championship Skoda Fabia from MRF Tyres' team in the Asia-Pacific Rallying Championship – a competition that Team MRF has won for the past four years in a row – will also be displayed.
The UK racing scene will be represented by a VW Golf from the Volkswagen Racing Cup. MRF Tyres is also highlighting its offering for two wheelers, with two bikes on display from the world of motocross and supercross racing.
As well as motorsport, MRF Tyres manufactures a wide range of tyres for passenger cars, motorbikes and scooters, commercial vehicles, trucks, tractors, off-road vehicles and military aircraft. It was established in Madras, India (now known as Chennai) in 1946 as a toy balloon factory, before moving into the world of tyres in 1952. Since then it has established itself as one of the biggest names in tyres around the world, with nine plants around the Indian subcontinent.