MILEXX – VMI applies MAXX technology to truck tyre manufacture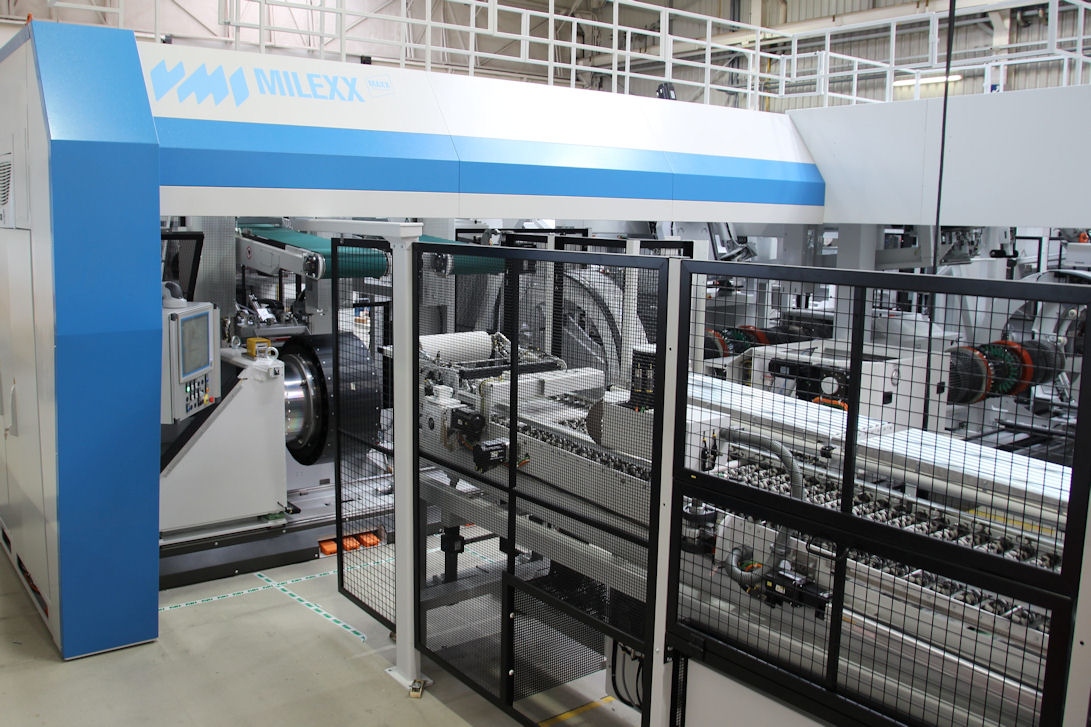 The machine VMI calls a "new dawn for truck tyre building" will be launched next month. The VMI MILEXX, which draws upon the technological principles applied in the VMI MAXX car tyre builder, will be unveiled at Tire Technology Expo 2016.
According to VMI, the MILEXX can manufacture close to 700 tyres a day with production and quality levels that are "unparalleled in the industry." The new truck tyre builder was developed and field-tested over a three-year period, and includes several unique technical innovations. One of these is the automatic Clip-Bar, a proprietary VMI technology for advanced material clamping that allows for a hands-off application of the inner liner and sidewall. VMI's proprietary vision technology is also utilised by several camera monitoring applications. These and other innovations minimise operator influence and, the manufacturer claims, guarantee improved tyre quality. VMI adds that the MILEXX possesses "highly advanced and reliable stitching capabilities" and can be configured to customer specific requirements.
"Extensive field tests carried out over the last year have proven the new technology works reliably. VMI is therefore confident that this exciting new product will meet the stringent requirements of the truck tyre market right from the start," states VMI.
VMI has been forced to defend itself against intellectual property theft on several occasions, and therefore has released a drawing of the MILEXX rather than a detailed photograph