Midwest rewards promote loyalty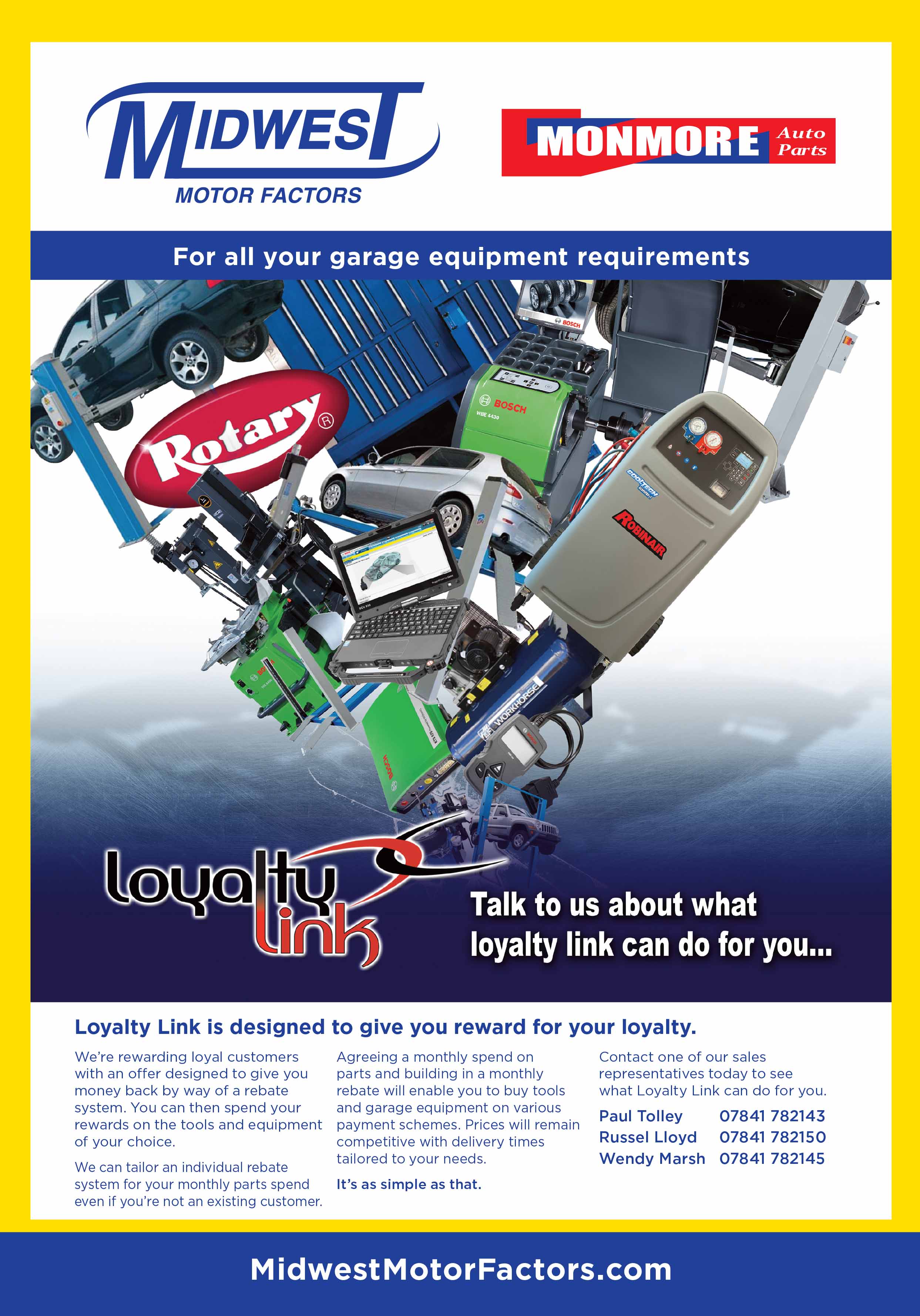 Midwest Motor Factors has seen in the new year with its latest series of promotions, such as a number of spend incentives available to garages.
The distributor's most recent promotion offers customers a wide range of deals, including Loyalty Link, a scheme designed to reward customers for their loyalty to Midwest with discounts off tools and equipment.
Midwest is also offering rigger work boots for under £20, as well as a number of multi-buy incentives based on the winter weather, including 50 Rainyday wiper blades for £50.
Garages will be rewarded for their custom with Midwest with £5 Love2Shop gift vouchers when purchasing particular products such as clutch kits, brake calipers, and catalytic converters covering certain vehicle applications.
Paul Yardley, area factor manager, said: "We're always thinking up new ways to reward customers' valued support of the business and Loyalty Link is the perfect opportunity to do so. It's already proven a hit and we will continue to introduce further promotions throughout 2016 so customers always receive excellent service and competitive prices."