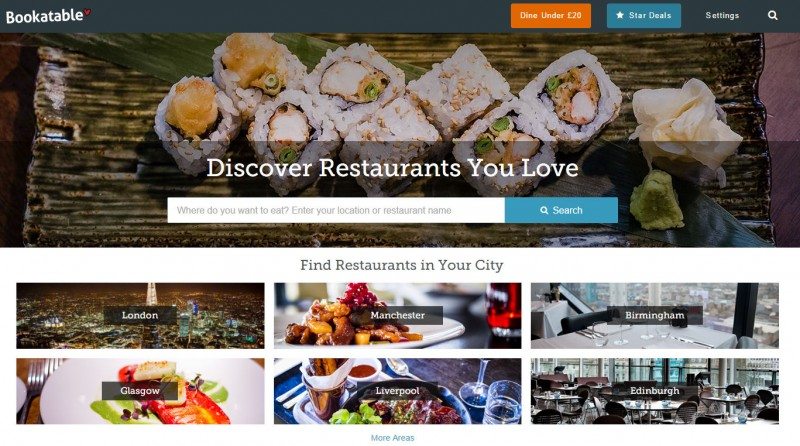 It isn't all tyres at Michelin – the firm behind the esteemed Red Guide series has announced its acquisition of online restaurant reservation company BookaTable. Michelin says the transaction demonstrates an "intention to accelerate its development" in Europe's online restaurant reservation market.
London-based BookaTable is said to be the European leader in the online restaurant reservation market, with more than 15,000 establishments using its service and more than 34 million covers booked in Europe last year. Michelin concluded a multi-year partnership with BookaTable in March 2013, which allowed it to incorporate BookaTable solutions into the Michelin Restaurants offer – both via the web and through mobile applications.
In addition to giving it a presence in many European countries where BookaTable is already established, this acquisition strengthens and accelerates the development of Michelin's technology platform for online restaurant reservations. It will enable it to develop both the quality of service offered to customers and new services in order to build the offers of the future.
With this acquisition, Michelin is able to capitalise on its traditional experience in the restaurant industry and becomes the European leader in the online restaurant reservation market. Michelin will be able to roll out its offering in new countries in the future – in particular in Scandinavia.
Category: Company News, UK News