January launch for Michelin Pilot Sport 4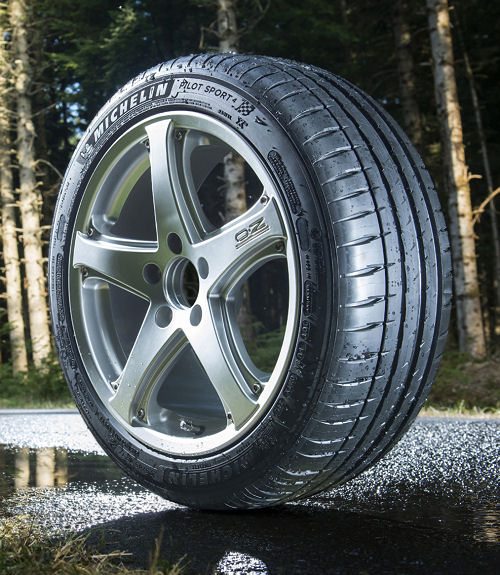 Michelin gives word that its fourth-generation Pilot Sport is being released in Europe as of this month. The initial launch range includes 17 tyres for 17 and 18-inch rims, with 19-inch fitments being introduced later this year and in 2017.
"Like lots of motorists, you enjoy the pleasure of driving, and this pleasure should not be at the expense of any other aspect of performance, be it safety or longevity! Accordingly, the new Michelin Pilot Sport 4 which will go on sale from January 2016 in Europe, will constitute a game-changer when it comes to high-performance tyres for sports and high-end saloons," comments Thierry Chiche, executive vice-president of Michelin's passenger car and light truck product line.
The tyre maker claims lessons it learned through its engagement in motorsport championships such as Formula E were utilised during the development of the Pilot Sport 4 – Serge Grisin, manager of Michelin's Formula E programme, has commented that the new tyre "features similar characteristics" to the Michelin Formula E tyre. In particular, Michelin says "the technological innovations on the ultra-responsive tread of the new tyre" come from its experience in racing, including Formula E. "It constantly adapts to the road, thanks to clever mastery of the dynamic interactions between the architecture, tread pattern, and materials, which results in optimal management of the contact patch."