Heidenau launching new scooter tyre range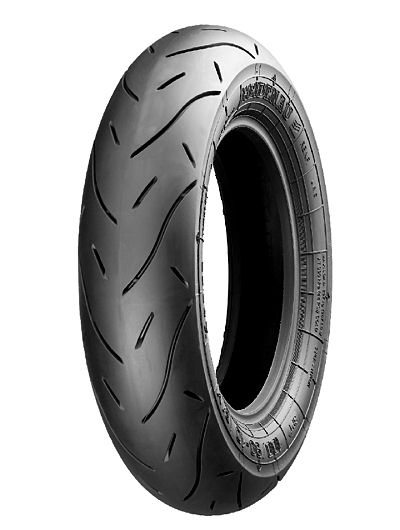 In addition to announcing new sizes for its existing lines, cross-ply motorcycle tyre specialist Reifenwerk Heidenau says it is introducing a completely new scooter tyre. The K80 SR will come to market in March in the tubeless sizes 3.50-10 59P, 90/90-10 50M, 100/90-10 61M, 100/90-12 64M, 120/70-12 58S, 130/70-12 62P and 120/80-12 65M, with a summer launch planned for further sizes, such as 90/90-12.
The German manufacturer describes the K80 SR as a "sporty all-rounder for scooters" and says that the positioning of the tyre's tread grooves and its newly-developed casing help the K80 SR deliver good straight line performance and precision when cornering at speed. A "specifically-mixed compound" is said to be responsible for providing grip and good braking characteristics on dry and wet road surfaces. Other stated K80 SR qualities are high mileage, low rolling resistance and a good balance between ride comfort and handling precision.
Additions to the existing Heidenau motorcycle tyre portfolio include two new K60 M+S winter tyre sizes, 90/90-18 51S TT and 110/80-18 58S TT and a pair of new K65 touring tyre dimensions, 4.00-18 64H TL and 3.25-19 54H TL. Further new arrivals include a new 4.00-18 64H TT size for the K34 classic tyre range, a 80/90-17 50S TL size for the K80 on-road performance range and a new 150/60-17 66H size in the K66 four-season line.