Dmack partners M-Sport, Motorsport News to launch Young Driver Award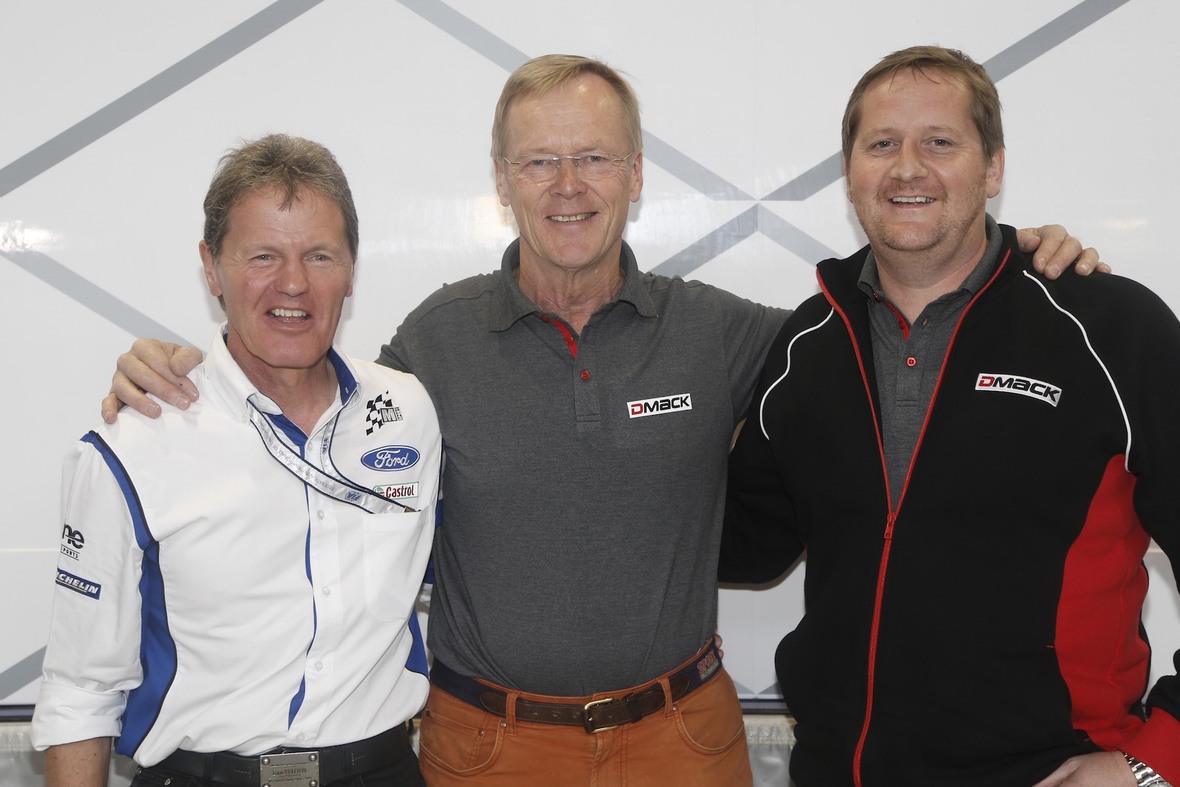 Dmack has partnered with rally preparation experts M-Sport and publication Motorsport News to launch a Young Driver Award. The judging process will aim to find the next rising star to join the Dmack British Rally Team. The Dmack M-Sport Motorsport News Rally Driver Award is the second initiative introduced by Dmack to support career progression among competitors in the new-look 2016 MSA British Rally Championship (BRC).
One driver will be selected from each BRC round by a panel of judges and will be joined in an end-of-season shoot-out by wildcards from other UK championships including the BTRDA Rally Series. Finalists will undergo a series of driving skills, physical and media assessments with the winner getting a chance to join the Dmack team for its 2017 BRC campaign.
The judges will include M-Sport boss Malcolm Wilson, Motorsport News national rallying editor Jack Benyon, 2001 WRC champion co-driver Robert Reid, Dmack brand ambassador Ari Vatanen and Dmack directors Dick Cormack and Glenn Patterson.
The award increases Dmack's presence in the revived BRC. In addition to today's separate announcement that it will run a two-car team for Elfyn Evans and Max Vatanen, Dmack is also supporting the Junior BRC with a prize worth £60,000 to help the champion step up to the world series.
The award was officially launched at Autosport International.
Dick Cormack, Dmack managing director, said: "This award is set to further inspire career-focused drivers and, along with the prize from the DMACK Junior BRC, will ensure competitors in the British championship have some great opportunities to progress their careers both within the series and onwards to world rallying. We want to reward drivers who have the ambition, passion and drive to reach the highest ranks of the sport."
Malcolm Wilson OBE, M-Sport managing director, said: "The 2016 British Rally Championship looks as though it's going to be a really exciting championship. I'm sure that we will see a lot of young talent signing up for the series and the Dmack M-Sport Motorsport News Award is a great way of supporting – and discovering – the talent UK rallying has to offer."
Kevin Turner, Motorsport News editor, said: "One of our big frustrations is seeing talented drivers not get the opportunities they deserve. Hopefully this will go some way to helping those drivers, and it is to Dmack and M-Sport's great credit that they are throwing their weight behind the initiative. The signs are that the rebirth of the British Rally Championship will really give this country a genuinely competitive and entertaining step towards the world stage."