Conti launches new VanContact Winter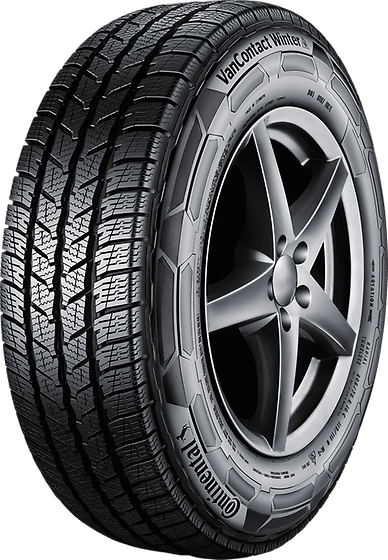 Continental has recently launched a new winter tyre for light trucks and vans, helping these increasingly important commercial vehicles remain mobile and safe in cold weather conditions. The tyre possesses good safety properties on snowy and icy surfaces and, in comparison with the VancoWinter 2, significantly improved fuel efficiency with a 15 per cent reduction in rolling resistance. Conti says its advanced silica compound reduces deformation in the contact area and therefore energy loss, while the tyre's structure has also been improved.
The tyre's better snow and wet braking performance – improving by five-nine per cent over its predecessor according to Conti – is achieved through an optimised interlocking tread pattern, which compresses snow in the grooves. Wave-shaped and straight sipes increase the number of biting edges in the longitudinal direction. The tyre has wide grooves through which water displacement is optimised, increasing aquaplaning safety, while the 3D sipes lock to create higher stability, reducing braking distances.
The VanContact Winter is now available in 12 dimensions, with further sizes to become available in the coming year.