Avon launches StreetRunner tyre for small-capacity motorcycles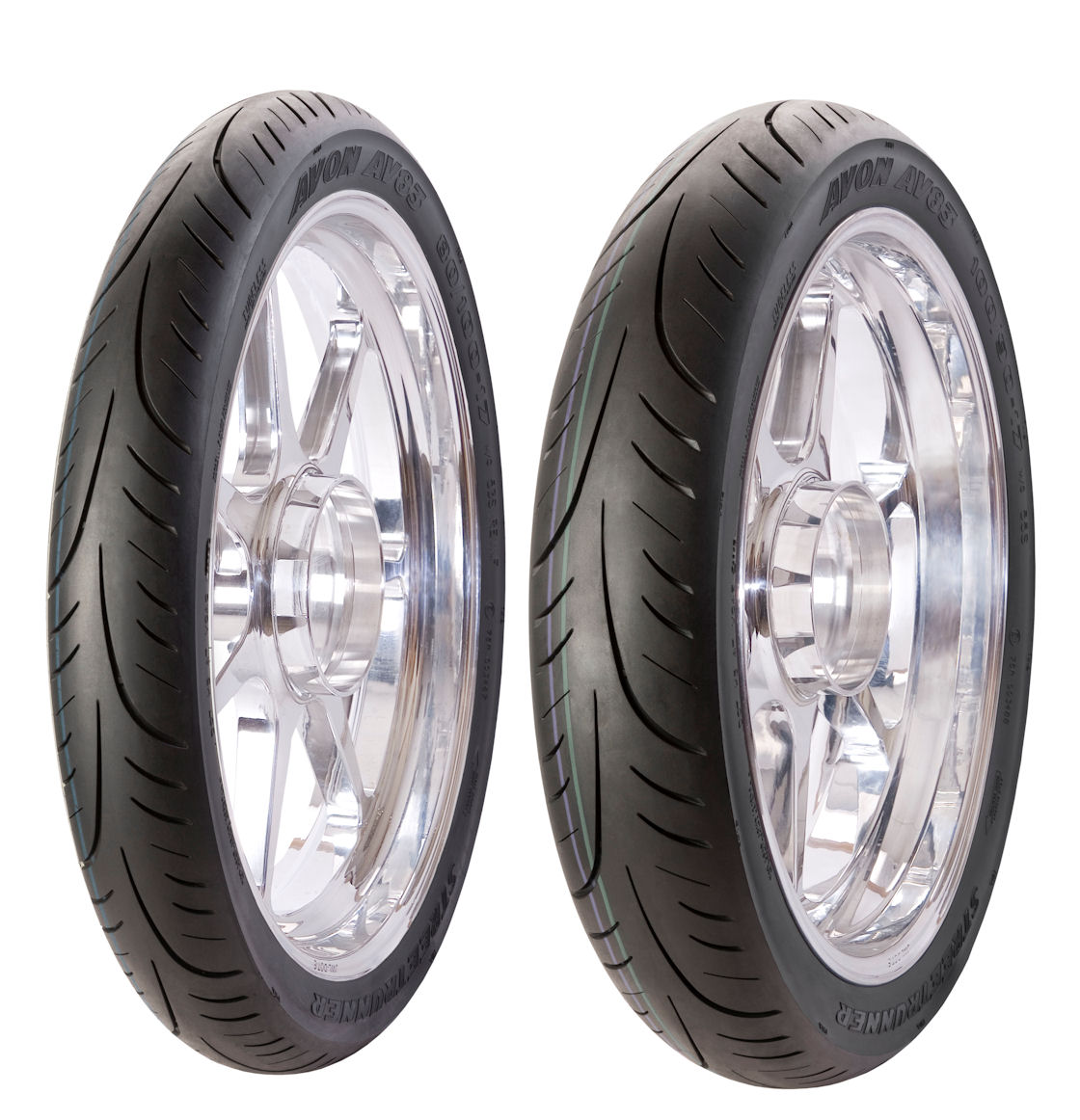 Avon Tyres has introduced the all-new StreetRunner range of smaller-sized motorcycle tyres for the learner and commuter market. The tyre maker says the StreetRunner is specifically engineered for entry-level bikes that offer less power, but require great tyres with excellent grip, good mileage, nimble handling and strong stability.
Specially designed for 125cc-class machines, the new Avon StreetRunner comes in a range of sizes, including OEM size options for the Honda CBF125 and CBR125, and Yamaha's YBR125 and YZF125. Avon reports that the StreetRunner's grippy compound is optimised for wet weather and urban performance, while an all-new tread pattern clears water effectively and helps tyres warm-up fast.
Available in dedicated front and rear sizes, as well as several convenient universal fitments, the new StreetRunner is manufactured in Britain and available now in the following sizes:
| | |
| --- | --- |
| 2.75 -18 48S reinf. TL | Front |
| 80/100-17 54S reinf. TL | Front |
| 100/90-17 55S TL | Rear |
| 130/70-17 62S TL | Rear |
| 2.50-17 43S TL | Universal |
| 2.75-17 47S reinf. TL | Universal |
| 3.00-18 47S TL | Universal |
| 90/90-18 51S TL | Universal |
| 100/80-17 52S TL | Universal |