New regional fitments join Falken Tyre Europe's commercial vehicle range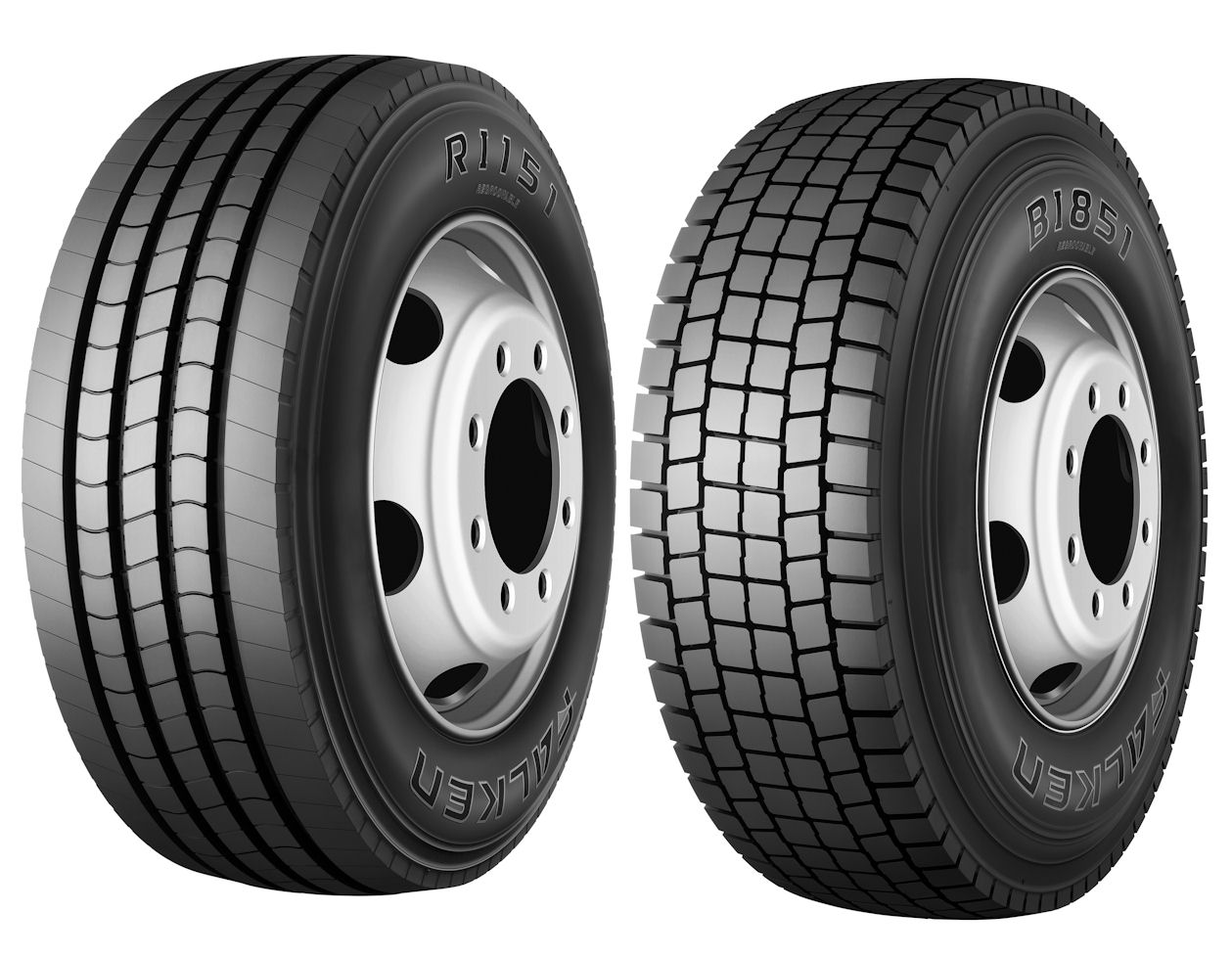 From January 2016, two new types of regional traffic tyre will enter the Falken tyre Europe product range; the steer axle RI 151 and the drive axle BI 851. Falken says both tyres target exceptional mileage performance with even wear.
Top class directional stability, stable braking on wet, dry or snow-covered roads, as well as high traction were targets when developing this new commercial vehicle tyre, the manufacturer reports. In order to optimise the rubber compound used, the manufacturer's tyre engineers in Japan used 4D Nano simulation technology. This simulation tool offers the ability to analyse the effects of compound and construction on tyre performance at sub-nano level. For example, Falken was able to identify how and where heat would be generated and how to minimise it. This is crucial as temperature build up results in higher rolling resistance.
In order to meet the increasing demands in freight transport, both new tyres can be used all year round. Practically all sizes are marked with the M+S Symbol, as well as with the 3PMSF snowflake symbol. The casings used can be retreaded and retro-fitted.
The new regional traffic tyres will be available from the beginning of 2016 in 22 sizes for 17.5, 19.5 and 22.5-inch rims.