Trelleborg launching Interfit service brand in Australia and New Zealand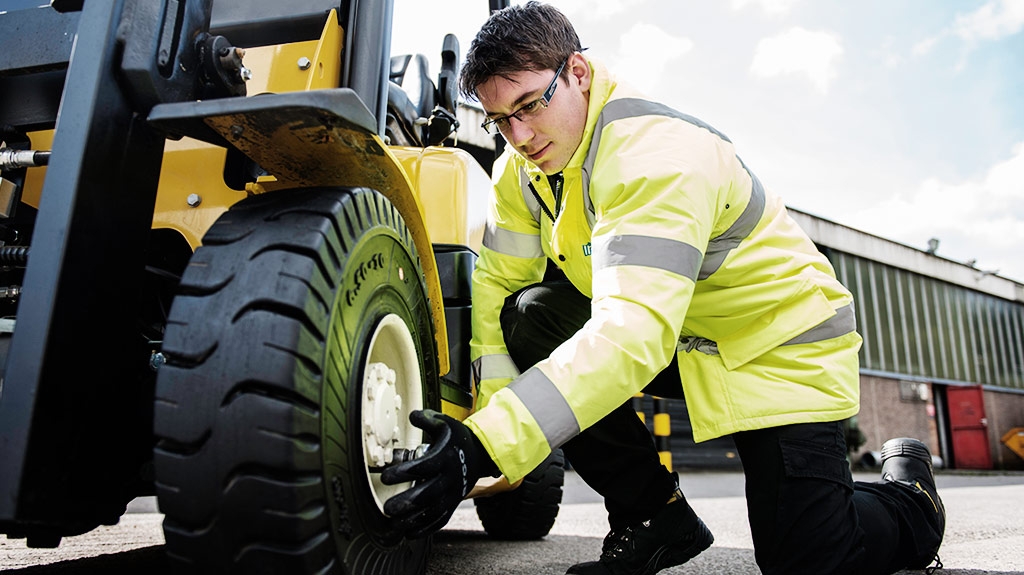 After years of offering Solid Service to its customers in Australia, Trelleborg Wheel Systems is poised to rebrand its service presence there. The national industrial, forklift and OTR tyre business, which Trelleborg acquired in 2007, will soon be brought in line with Trelleborg's other tyre service setups around the world and operate under the Interfit name.
"This is a really exciting development for our operations here in Australia and New Zealand, and great news for our customers," shares Paul Hansen, managing director of Interfit Australia. "The Interfit brand is well known and respected as a key business partner for the global materials handling industry. Working under the Interfit umbrella means that we will continue to build on the reputation we have built over the past three decades for quality products, service excellence and dedication to customer satisfaction; with the added weight of a global brand behind us."
Luca Giovannini, Interfit global development manager at Trelleborg Wheel Systems, adds: "The launch of the Interfit brand in Australia and New Zealand is another key step for us. Interfit now operates across four (sic) continents, meaning that our global customers can expect the same level of service excellence wherever they are. We created Interfit to be the service partner for the materials handling industry and look forward to working with customers, existing and new across the region."
Established in 1987, Solid Service employs 68 staff and has a national network throughout Australia with branches in Melbourne, Sydney, Brisbane, Townsville, Adelaide and Perth, as well as in Auckland, New Zealand. All branches are fully equipped with both mobile and workshop pressing services.
Following the launch of new operations in the US in 2014 and in Indonesia in early 2015, Interfit offers multi-brand replacement industrial tyre fitting services on five continents. Built on a foundation of 'service excellence', Interfit specialises in onsite service delivery using both mobile press trucks and exchange wheel programmes.