SmartWeight helping garages make wheel balancing savings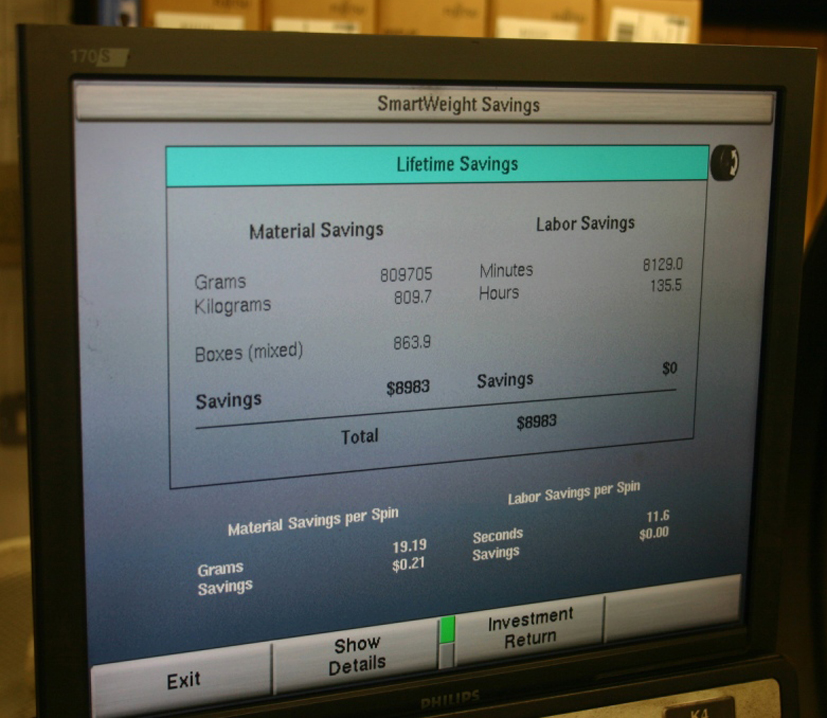 Hunter equipment distributor Pro-Align says the SmartWeight software system is helping workshops save a significant amount of time and money when balancing wheels, making it an integral element of the Hunter GSP9200 wheel balancer.
Pro-Align describes the process employed by conventional balancers to balance a wheel: firstly, the tolerance to which the wheel is balanced is applied to the displayed correction weight instead of the actual vibration force. Secondly, the same tolerance is applied to both the static and couple imbalance conditions. This combination means that the balancer will continue to ask for more balance weight to be applied even when the vibration forces are not sufficient to cause a noticeable problem.
Contrasting with this process with SmartWeight, Pro-Align states that the imbalance forces are calculated separately and a combined correction balance weight is then recommended to bring the balance within tolerance. The distributor says the latter method is quicker, therefore reducing labour costs, but is also requires the use of fewer balance weights.
"Hunter has an enviable reputation for innovative thinking, frequently turning traditional practices on their head to deliver big improvements for users," comments Paul Beaurain, managing director of Pro-Align, the exclusive distributor of Hunter wheel servicing equipment in the UK and Ireland. "SmartWeight is another great demonstration of this, once again showing how Hunter systems strive to help improve efficiency, profitability and usability."
A SmartWeight balancer recently returned to Pro-Align as part of part-exchange upgrade showed major savings for its user. Analysis of the software showed that during its five years of use, it had saved the workshop more than £6,000 in the cost of unnecessary balance weights and an estimated £10,000 in labour costs from the 42,000 fewer check spins it had performed when compared with a traditional balancer.