New poster stresses Brake Engineering quality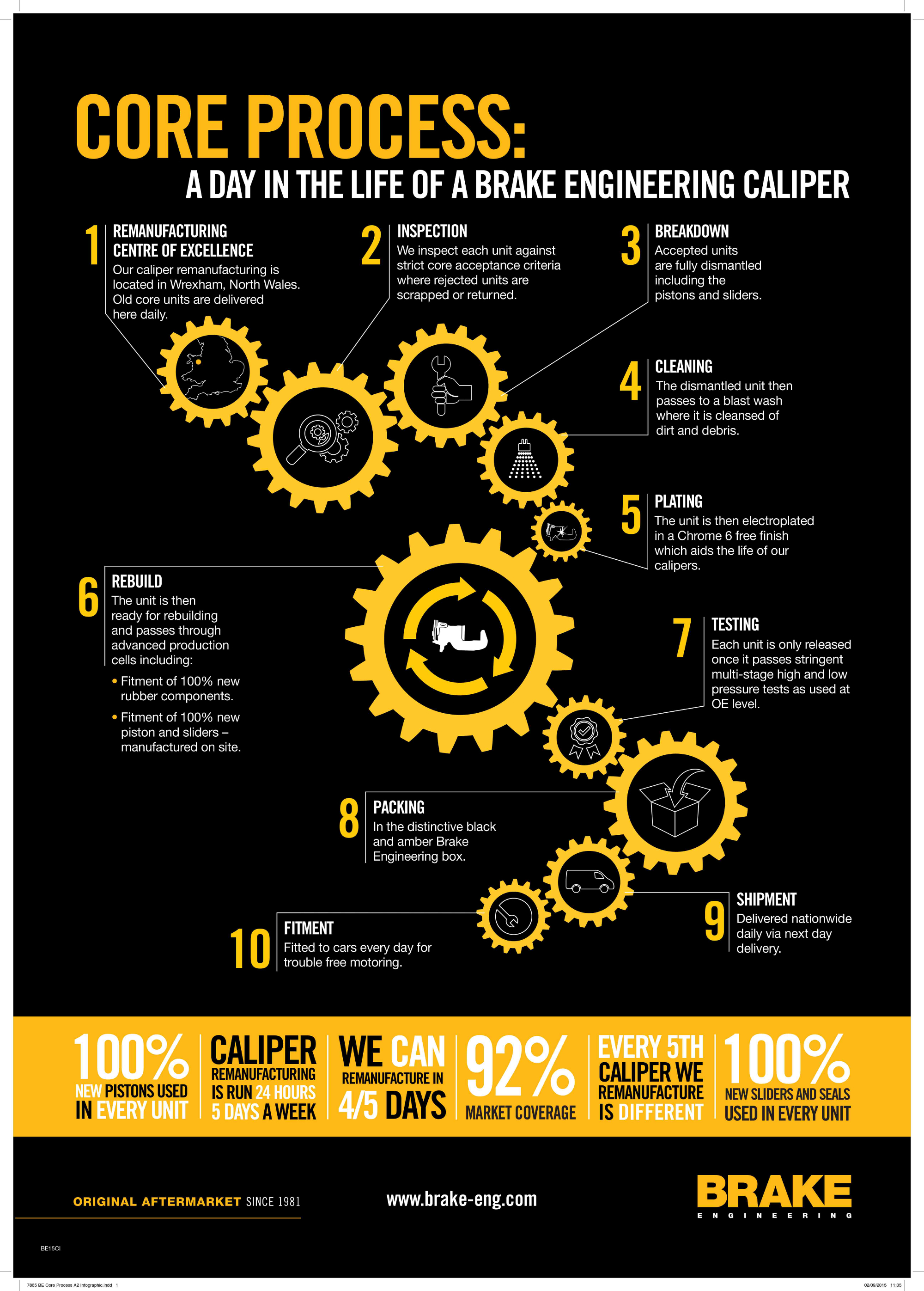 Brake Engineering has produced a new poster for motor factors and garages that underlines the company's Original Aftermarket expertise by detailing the complete remanufacturing process of a brake caliper.
Headlined "Core Process", the poster, available in a variety of sizes for the factor counter or garage workshop, shows the amount of detail that goes into each unit as it passes through the remanufacturing process at the company's Centre of Excellence in Wrexham.
It is this level of expertise that forms a key part of Brake Engineering's Original Aftermarket campaign, which shows an engineering company in complete control of the manufacturing process.
Brake Engineering has remanufactured calipers since 1981. As part of the process, accepted core units are fully dismantled and all wearing parts of a caliper are completely replaced with 100 per cent brand-new components including pistons, seals and sliders.
Each unit is only released into the market once it passes stringent multi-stage high and low pressure tests, as used at OE level.
The caliper is a vital component of Brake Engineering's full line braking range, which also includes a complete range of discs, drums, pads, shoes and hydraulics.
Adam Griffiths, Brake Engineering UK marketing specialist, said: "This poster is part of our expanded range of point of sale material and marketing support that backs up our message of Original Aftermarket quality braking solutions and the engineering expertise that goes into them, leaving motor factors and garages completely assured of a correct fit of quality parts every time."