Mitas Premium to launch on replacement market in 2016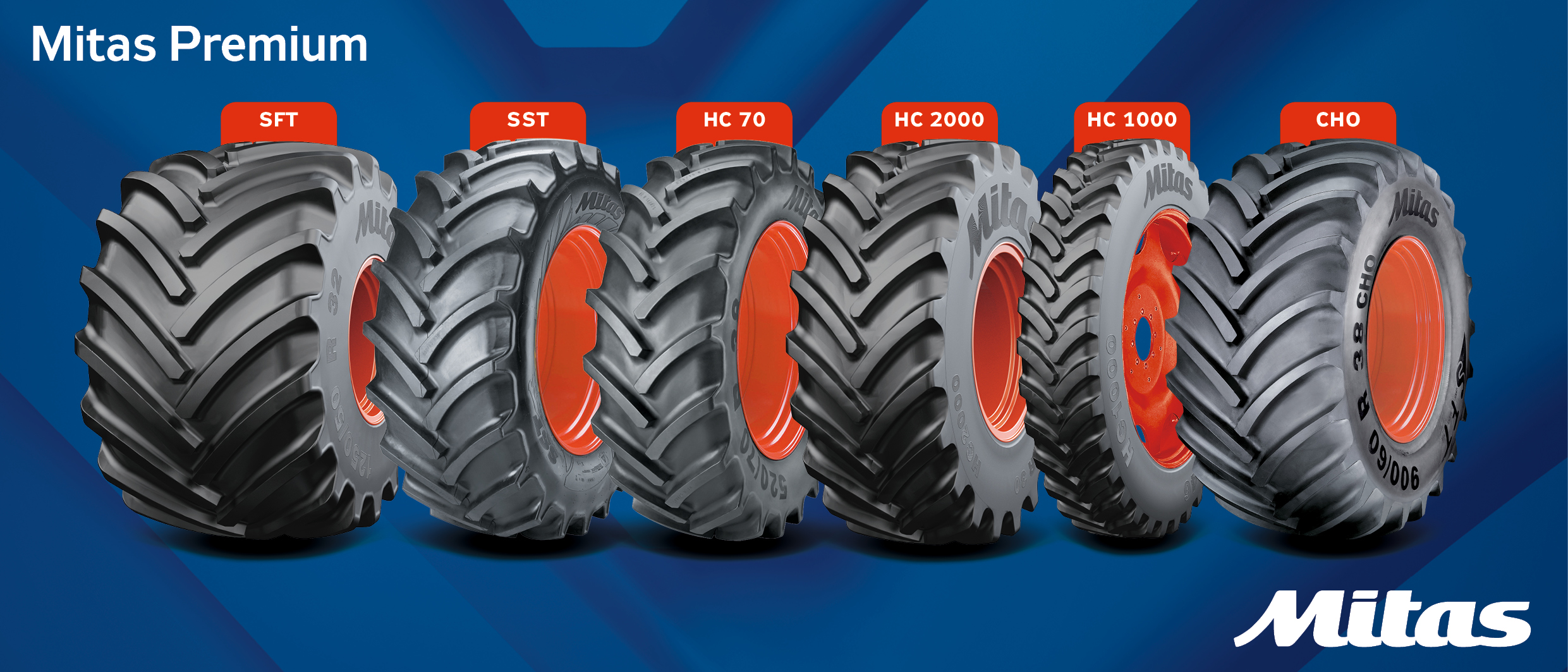 Following its original equipment launch in 2015, Mitas Premium will replace the Continental brand for rear radial agricultural tyres on the replacement market in January 2016. Mitas Premium tyres will be gradually phased in worldwide for purchase from local Mitas dealers. The manufacturer added that Mitas Premium tyres bear the same technical specifications as Continental agri tyres, which Mitas has manufactured under license since 2004.
"The launch of Mitas Premium in original equipment was successful. I am delighted to announce that we are fulfilling our plan, which was to introduce Mitas Premium on the replacement market in 2016," said Andrew Mabin, Mitas' marketing and sales director. "Throughout the year, we have informed our dealer network about Mitas Premium deliveries. We received only positive reactions, and this encourages us in our efforts to further strengthen the Mitas brand for the premium segment."
Mitas' strategy is to build equity in a single premium brand, while the company's Cultor marque will play a prominent role in the more price sensitive segment. The Mitas Premium tyre line consists of rebranded Continental tyres and new products developed solely under the Mitas brand. Currently, Mitas Premium for European markets includes several leading tread designs besides SFT (Super Flexion Tyres) and VF (Very High Flexion Tyres) tyres HC 1000, HC 2000, HC 3000 namely also SFT IF (Improved Flexion Tyres), CHO (Cyclic Harvesting Operation), SST (Silent Speed Tyre), AC 65, HC 70, AC 70 T, AC 85, AC 90 and Agriterra.