Dunlop returns as Mini Challenge tyre supplier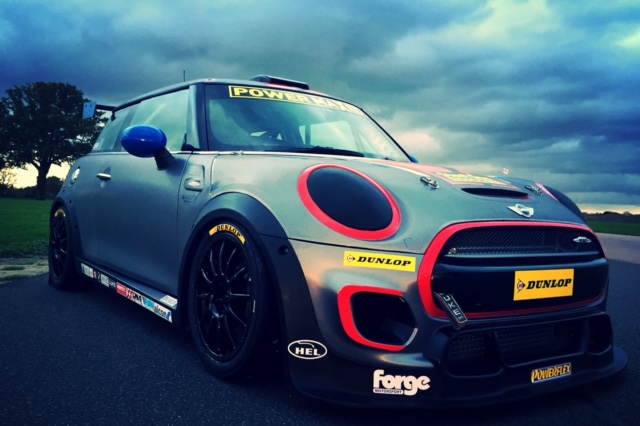 The organiser of the Mini Challenge championship, Total Track has announced a new multi-year deal to make Dunlop its sole tyre partner from 2016. The single make championship has run since 2002 with a remit for competitive, fair and cost-effective racing.
The arrangement with Dunlop includes a comprehensive changeover package for competitors entering the 2016 championship, full on-event support, joint marketing activity and a British Touring Car Championship test for the winner of the 2016 championship. Dunlop was the original tyre partner to the Mini Challenge until 2010, as well as supplying Mini Challenge series elsewhere around the world from 2006, making the latest development a return back to the championship's roots.
Dunlop states the 2015 launch of the new third-generation racing car has created more excitement around the championship and 30 cars are currently either built or ordered.
Antony Williams, championship promoter said: "We are delighted to be returning to partner with Dunlop again and very much look forward to maximising the potential of this partnership in the years to come. The change back to Dunlop reinforces the path from Mini Challenge to BTCC, which in recent years has become more pronounced with a number of BTCC teams such as BTCC Champions Team Dynamics entering the Mini Challenge. The addition of a BTCC test for our 2016 Champion is the icing on the cake.
"Our competitors are our number one priority and we are also very pleased to confirm that competitors entering the 2016 season will receive a generous changeover package from Dunlop and Total Track."
Dunlop UK motorsport manager Michael Butler said: "We are proud to partner the Mini Challenge again, as it is a prestigious, professionally run, premium championship at some of the UK's best circuits. The current MINI road cars feature Dunlop tyres, including our latest RunOnFlat tyres, extending a Dunlop-Mini partnership that began in 1959.  We have developed a new tyre to suit powerful front-wheel-drive cars, inspired by our successful Dunlop MSA British Touring Car Championship control tyre."