Dunlop makes Philipp Oettl first #ForeverForward winner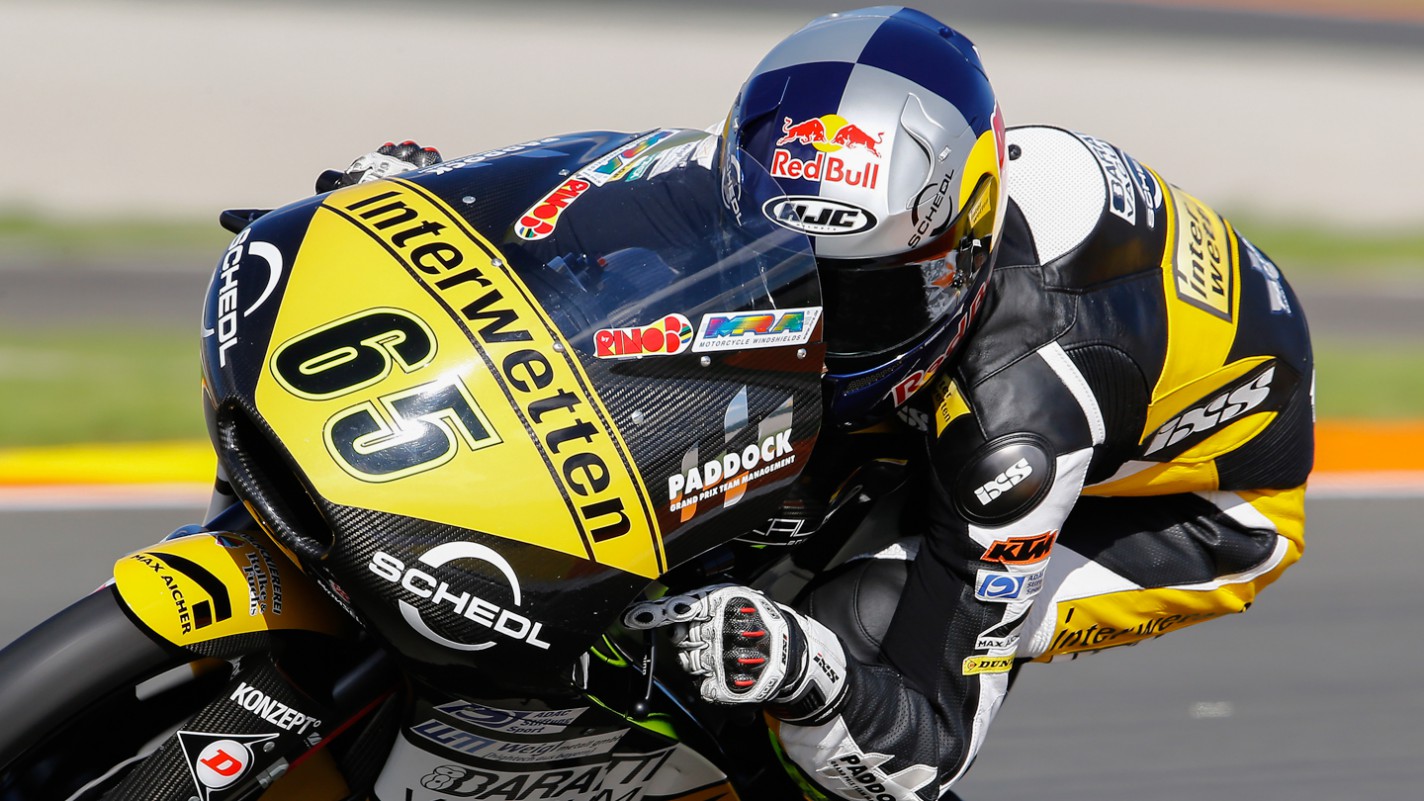 Philipp Oettl has won the award for the most positions gained during a race throughout the season taking the first ever Dunlop #ForeverForward title. The league is open to all riders in the FIM Moto2 and Moto3 World Championships.
During the 18 races, the 19 year old German Moto3 rider gained 132 positions. Livio Loi was the only remaining challenger at the final round in Valencia but his eight gains were not enough to topple the German from the top of the table.
Oettl also claimed the highest number of position gains in a single race while moving from 34th on the grid to third place in Indianapolis to achieve his best finish of the season. His combined position gains from just the three races in Austin, Le Mans and Indianapolis, 73 altogether, was higher than the tally of over 80 riders for a full season.
Jesko Raffin was Moto2's highest scorer, making 100 position gains during the season.
Simon Betney, international event manager, Dunlop Motorsport, said: "The great fight-backs this year are shown in the videos and by the statistics. Philipp has had a great season and the League highlights how competitive the series is and how talented our riders are."