Battlax Racing W01 – Bridgestone's flagship wet race tyre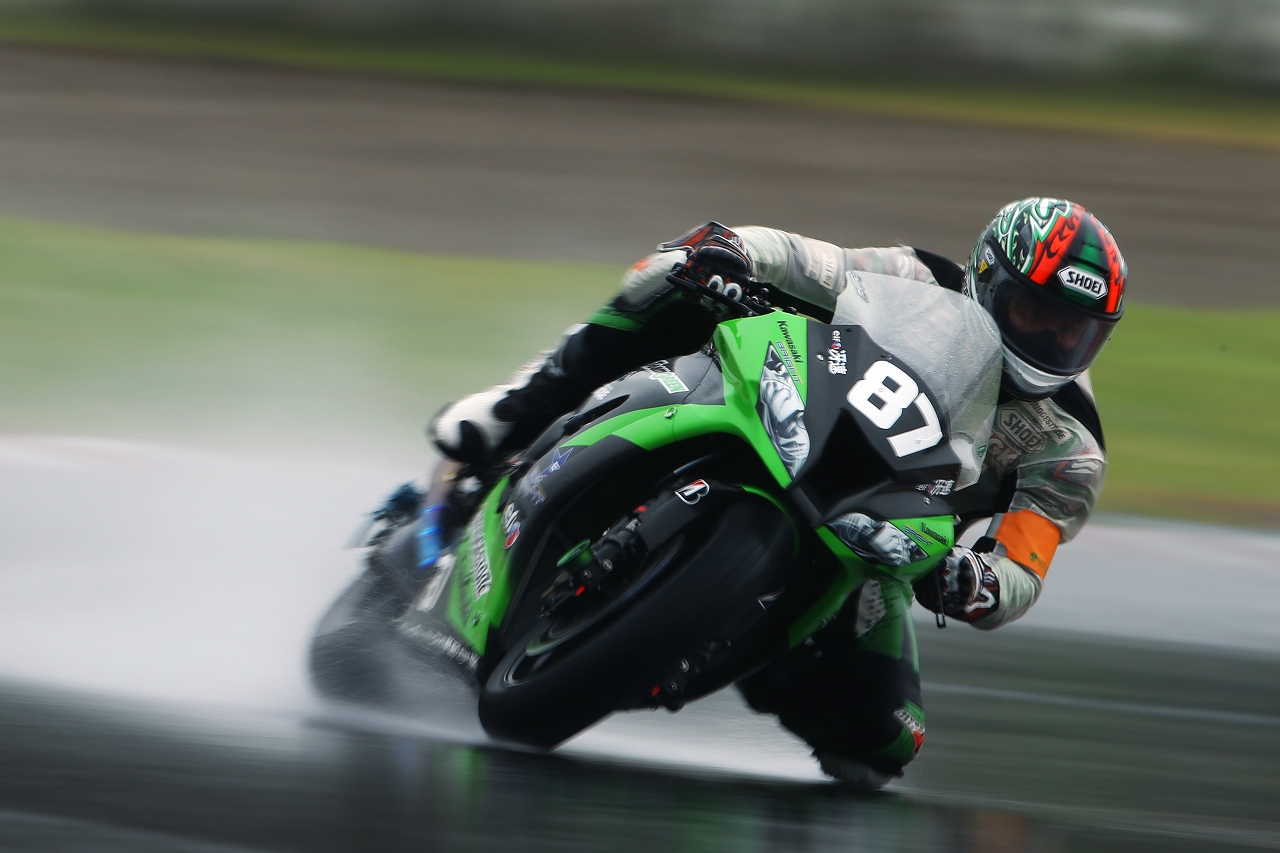 Bridgestone has drawn on its wet weather tyre expertise to produce the Battlax Racing W01, which it describes as an "all-new flagship wet race tyre" and "one which is destined for the podium."
To be introduced on the Bridgestone stand at EICMA 2015, the new tyre is a direct spin-off from Bridgestone's MotoGP race technology, with the W01 replicating the tread pattern design of 2015 MotoGP wets. The manufacturer says the Battlax W01 now offers professional riders and weekend race enthusiasts higher levels of grip and confidence on a wet racetrack – and a better chance to reach the podium.
Bridgestone's aim is to provide competitors with a tyre that gives them total confidence in the wet so that they can clock faster lap times, even in changing conditions. The company's engineers achieved this by upgrading the performance of the current Battlax Racing E05z and E08z with a totally new design package.
At the heart of this upgrade is the W01 tread design. The W01 also exploits a newly-developed compound, new profile and a construction with reduced belt rigidity which improves contact quality.  Combined with the larger rear tyre – increased from 180/640 to 190/650 – this construction produces a larger contact patch for higher grip.
The whole new package of compound, pattern and construction are designed to give the rider better feedback, enhancing confidence at all lean angles in the wet.
Testing in heavy rain at Bridgestone's Auto-Polis track in Japan in 2015 confirms the quicker warm-up of Battlax W01 versus E05z / E08z combination. Right from the early laps, this led to a two-second improvement in average lap times, Bridgestone concludes.