Saracens Tyres first to join Michelin Exelagri farm tyre partnership in North Wales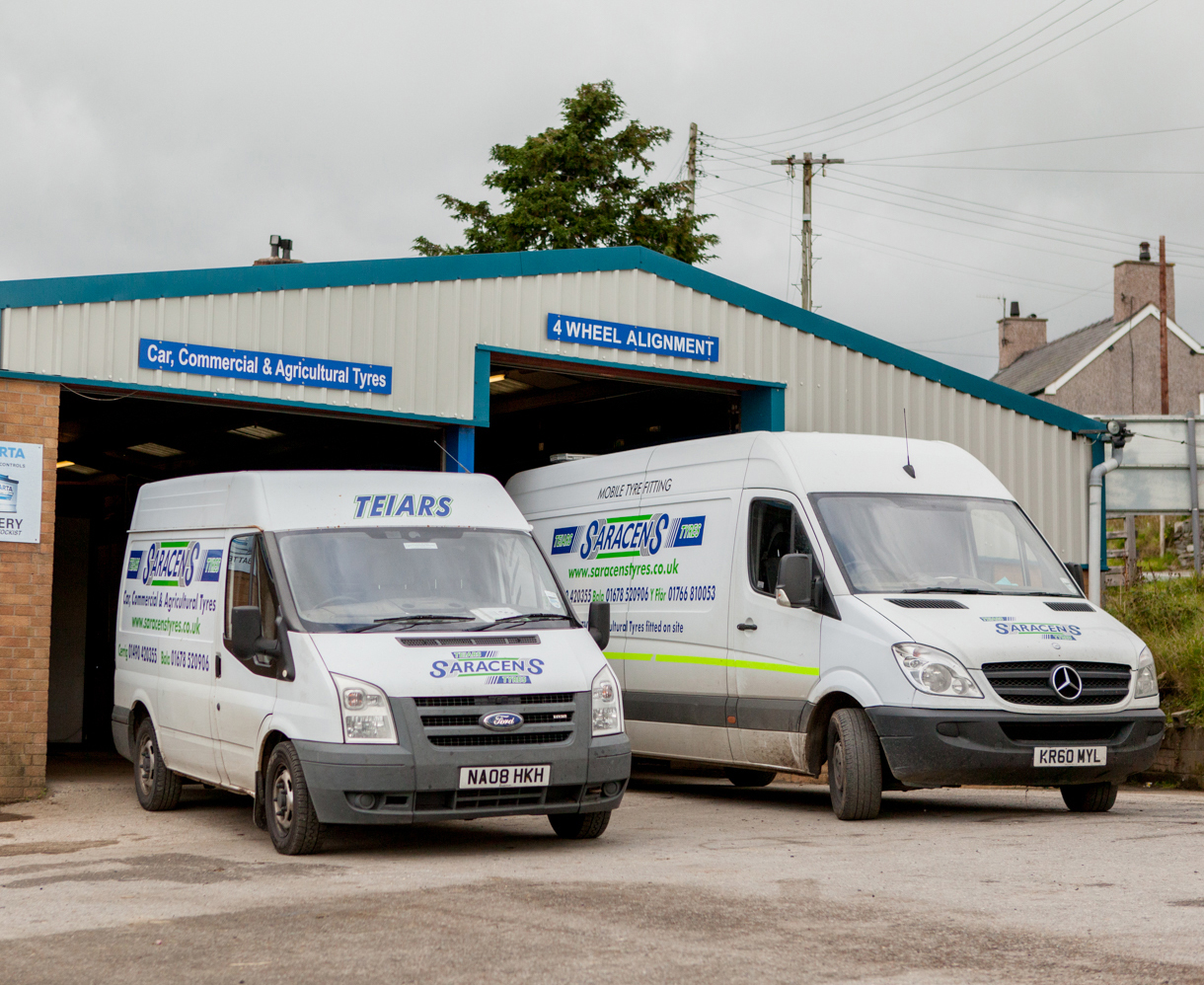 Saracens Tyres has become the first agricultural tyre dealer in North Wales to join Michelin's Exelagri dealer partnership programme. The company joins nearly 800 farm tyre specialists selected by Michelin across Europe to carry the company's accreditation of agricultural expertise. Admission to the network follows an independent 48-point quality audit looking at all aspects of the dealer's operations, from the levels of staff training and the cleanliness of its workshops, to equipment standards and the quality of advice given to farmers and contractors.
Owain Roberts, director of Saracens Tyres, says: "Securing our spot within the growing Exelagri dealer network was an important goal for our business this year. It's further proof, from one of the world's biggest brands, that when it comes to fitting and servicing agricultural tyres, we are amongst the best in our field."
By joining the Michelin Exelagri dealer partnership programme, Saracens Tyres is committed to offering an extensive range of Michelin agricultural tyres and services, wheel alignment checks, quality tyre repairs and 24/7 breakdown support. Additionally, Exelagri dealers offer a tyre delivery service to customers, backed up by expert aftersales support and advice.
Mike Lawton, commercial director of Michelin's agricultural tyre division, explains: "I'm delighted to welcome Saracens Tyres to the Exelagri dealer network. This is a testament to the hard work that our Account Manager, Phil Barker, has personally done with Owain to build the business with a clear objective of joining the programme. I take great pleasure in seeing those plans come to fruition.
"Our Exelagri programme ensures that farmers, contractors and machinery dealerships will receive a superior service every time they visit one of our accredited centres. Saracens Tyres, like all dealers in the network, will be independently re-assessed on a frequent basis to guarantee it continually meets the stringent standards required."
Created in 2004, the Michelin Exelagri dealer network has 45 members situated throughout the UK and Ireland. As part of the programme Michelin commits to providing the dealer with tools and services such as City and Guild accredited training courses.
Saracens Tyres has supported the agricultural industry with tyre advice, maintenance and fitment since 1970. It operates within an 80 mile radius of its three branches in Cerrig, Bala and Pwllheli, employing six technicians certified for agricultural work and running three mobile service vans. It also offers a 24/7 breakdown service to support farmers during intensive work periods, such as harvest.
The dealer also holds Michelin Certified Centre status, secured on the back of its expertise in the car, 4×4 and van tyre market.