Registration opens for 2016 Metzeler Village Isle of Man TT campsite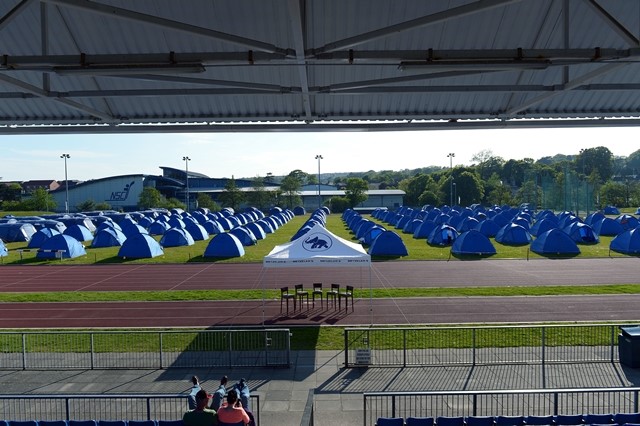 The Metzeler Village has been confirmed for 2016, and registration is now open. The tyre brand says the special campsite will welcome bikers from all over the world, offering a front row seat to watch the races of the Isle of Man TT, held from 28 May until 10 June 2016. The Village itself will open on 2 June to coincide with the bulk of the action, closing on 11 June. Bikers can book online.
The Metzeler Village will be located at the National Sports Centre in Douglas, next to the Quarterbridge corner, allowing easy access to the course. The strategic location is within easy reach of the paddock and grandstand, and with a short walk the Douglas Promenade, which offers plenty of TT related leisure activities.
The campsite provides quality tents with airbeds and lanterns, shower facilities, secure motorcycle parking, a Wi-fi area, a "chill-out zone" with satellite TV and a phone charging service. The breakfast, which is free for all riders who arrive on Metzeler tyres, and the use of the swimming pool and spa centre, are guaranteed services to guests at discounted rates. Metzeler also offers the opportunity to meet competitors, who will visit the Metzeler Village in person to meet the fans.