NTDA life member Gwyn Jenkins dies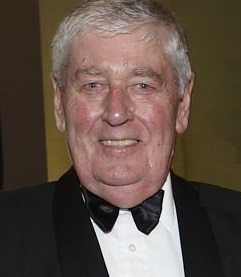 The NTDA directorate team and executive officers of the association have expressed their sadness at the death of Gwyn Jenkins, who died on Friday 23 October 2015 aged 84, following a short illness.
Gwyn Jenkin's company Celtic Tyre Services (Bridgend) Ltd. joined the NTDA in 1965 and over the last 50 years he was "a very active and loyal supporter of the NTDA, both at South and West Wales regional and national levels", according to the association.
NTDA representatives described Gwyn Jenkins as a charismatic character who was very popular with his colleagues at Celtic, industry peers and the NTDA directorate team.
In 2011 he was installed as an Honorary Life Member of the NTDA for outstanding services to the Association.
Like the NTDA, our thoughts are with Gwyn's family, friends and colleagues at Celtic, who are reportedly devastated by his passing.