Maxi Haulage signs Bridgestone fleet contract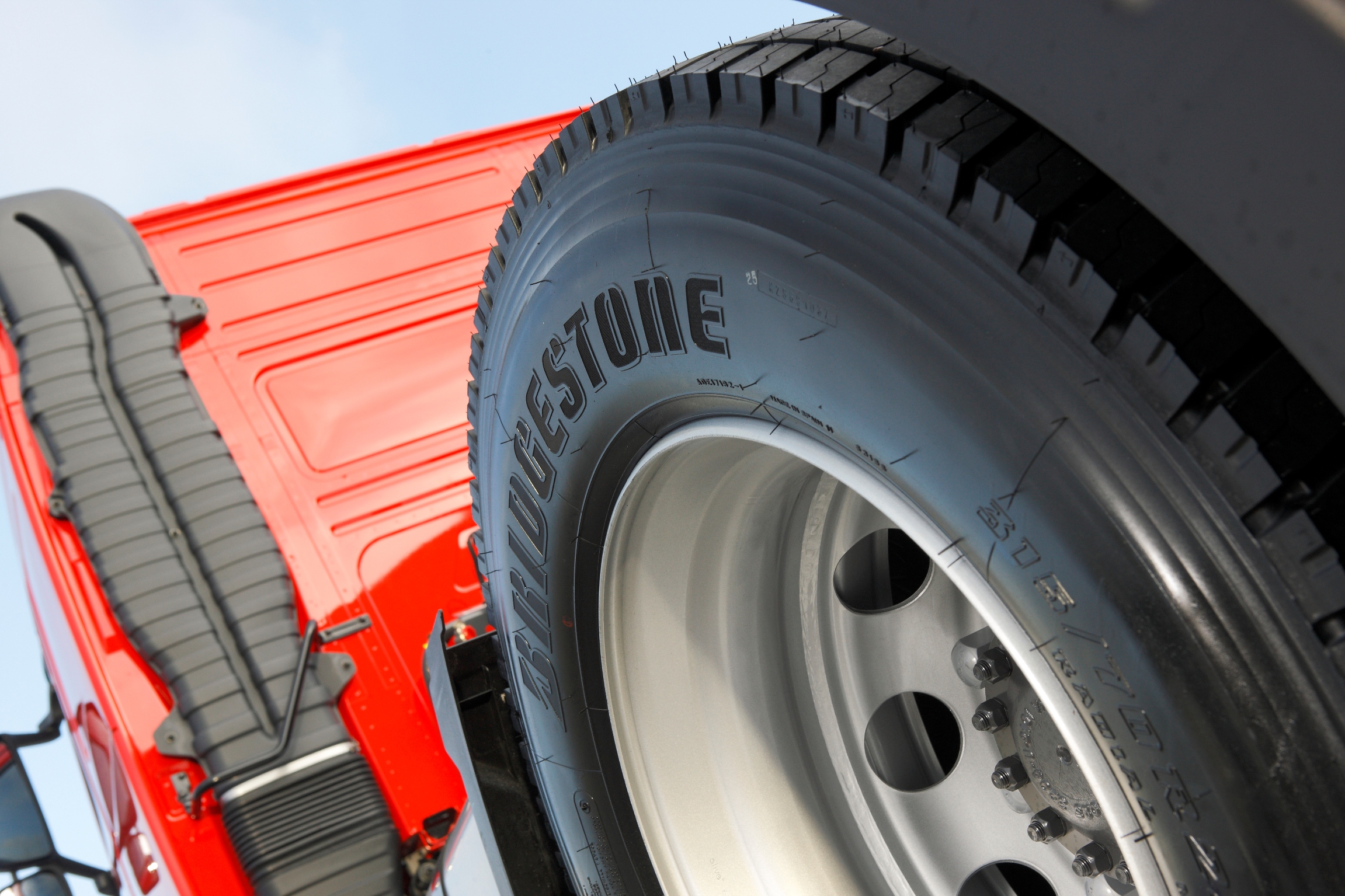 New Bandag FuelTech retread launched
Bridgestone says its Lincolnshire retreading facility played "a huge role" in its latest fleet contract win. Leading haulage company Maxi Haulage agreed the fleet deal with the tyre manufacturer, coinciding with the 10 year anniversary of Bridgestone's acquisition of Bulldog in Bourne, which boasts an output of roughly 50:50 mould cure to pre-cure. As a result of this ratio, the company says the operation stands out in the historically mould cure dominated UK retreading market.
Maxi Haulage's fleet engineer Steve Sugden said: "There were several key drivers for adopting a Bridgestone new and retread tyre policy for our fleet, but ultimately it was a combination of the performance of a premium Bridgestone new tyre, complimented by the Bandag retread offering. After visiting Bridgestone's retread facility we were confident we would be utilising a well-engineered, reliable, quality product.
"The Total Tyre Care management approach taken by Bridgestone will ensure that we realise maximum life of the tyres on our fleet and the visibility provided by the Total Tyre Manager reporting system gives us confidence that Bridgestone will add real value to our partnership."
Bridgestone launches Bandag FuelTech retread
Bridgestone has unveiled a new retread tyre, the Bandag FuelTech. Using advanced tread compounds and innovative tread design, Bandag FuelTech retreads deliver improved fuel efficiency, Bridgestone states. The product claims to offer increased performance in terms of tyre life and reduced rolling resistance, which results in low tyre and fuel bills for fleet operators. Retread development manager Terry Salter said that the compound had been enhanced to provide greater performance.
He said: "This underlines the investment that we are making in our retreading provision and customers will benefit from a maximised tyre life and lower operating costs."
More detail on Bridgestone' retreading activities, and its Maxi Haulage fleet deal can be found in the most recent Retreading Special, or on Tyrepress here.