Goodyear supplying 19- and 20-inch fitments on Mercedes-Maybach S-Class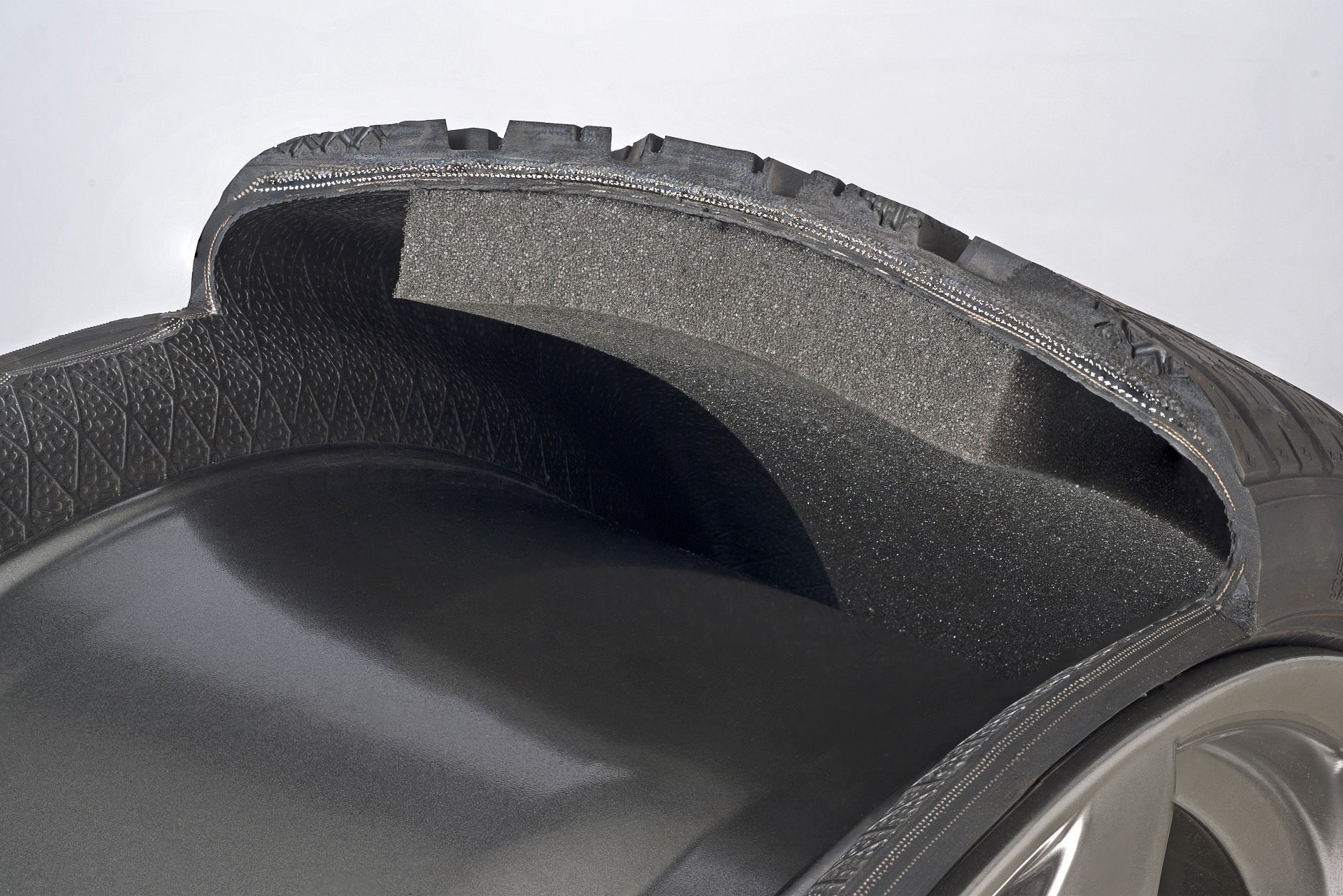 Goodyear has announced that it is supplying 19- and 20-inch OE tyres for the Mercedes-Maybach S-Class. As you would imagine, smooth ride is an important part of this particular OE deal, so it is interesting to note that the associate OE fitments feature Goodyear's SoundComfort Technology integrated into the tyres.
According to Goodyear, the Mercedes-Maybach S-Class is fitted with either Run on Flat Goodyear EfficientGrip tyres in 245/45R19 102Y XL for the front axle and  275/40R19 101Y rear axle fitment or Run on Flat Goodyear Eagle F1 Asymmetric 2s in 245/40R20 99Y XL on the front and 275/35R20 102Y XL on the back. All of these fitments are MOE marked to indicate tyres built by Goodyear for Mercedes.
Goodyear reports that its SoundComfort Technology features an open-cell polyurethane foam element attached to the inner surface of the tyre. The technology dampens the Tyre Cavity Resonance (TCR) sound peak, generated when the tyre rolls over a surface, by up to 11dBA and enables an vehicle interior noise reduction of up to 4dB, making the vehicle cabin significantly quieter across a large range of vehicle speeds.
Percy LeMaire, Director Tyre Technology Consumer PBU EMEA for Goodyear Dunlop said: "SoundComfort Technology is an innovation that we launched in 2014 and is at the cutting edge of tyre technology. With more demand for quieter drives as well as a higher demand for vehicles such as the Mercedes Maybach S-Class, the technology provides significantly reduced noise levels to those travelling in the vehicle.
"As car manufacturers such as Mercedes continue to perfect their vehicles, noise reduction has become an integral part of their drive to improve overall driver comfort and we are pleased to be able to offer this market-leading technology to Mercedes," LeMaire concluded