First DAF XF106 trucks arrive in Netherlands on xlite forged aluminium wheels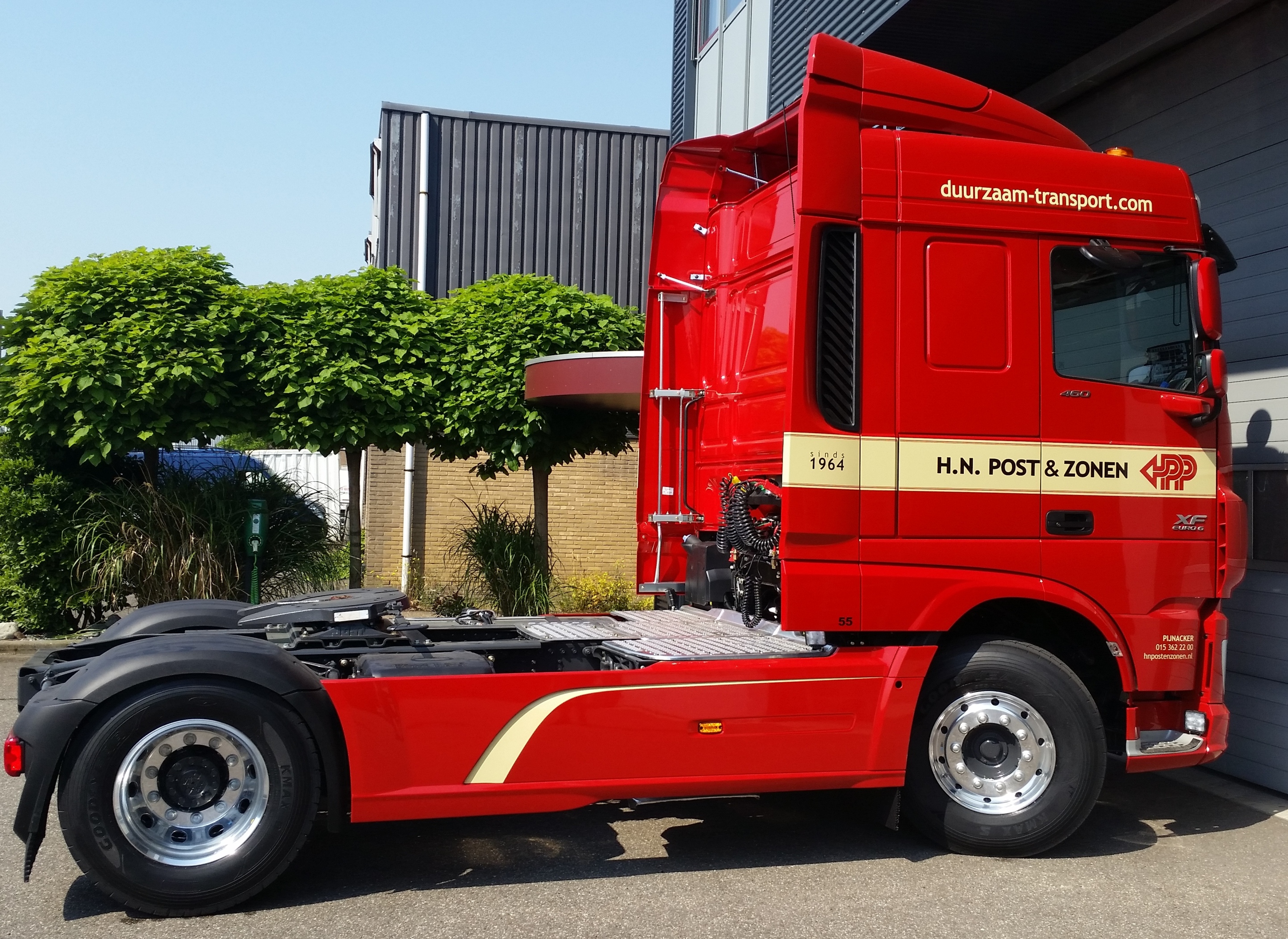 Leading Netherlands haulier, HN Post & Zonen has taken delivery of the country's first DAF XF106 trucks to be fitted with Xlite and Xbrite+ forged aluminium wheels. The Euro 6 compliant pulling units – described as the benchmark for long-distance transport – have been developed for maximum transport efficiency to, with a new chassis and engine to reduce weight, minimise CO² emissions, lower fuel usage and ultimately maximise payload.
The 4×2 configuration vehicles are fitted with 28 units comprising 20 x 9"x22.5" and eight x 11.75"x22.5" 120mm offset on machined-finished Xlite and Xbrite+ wheels.
Fleetservices Benelux, official Xlite partner in the Netherlands for Europe's leading commercial vehicle wheel distributor, Motor Wheel Service Distribution (MWSD), recommended the wheels were changed from steel to further improve economic and environmental performance.
Stefan Jacobs, owner at Fleetservices Benelux said: "When the vehicles were delivered on steel units the combined weight of the wheels was 236kg per vehcicle, by adding Xlite and Xbrite+ we have reduced this number to 155.4kg."
Marco Post, operational director at HN Post & Zonen, continued: "Add the environmental and economic efficiences of the DAF trucks, coupled with forged aluminium wheels, and the new fleet represents the lightest, most cost-effective option available to deliver the highest return per kilometre."
Xlite wheels, which are five times stronger and up to 40 per cent lighter than the standard steel equivalent, are forged from a single aluminium billet using a CNC machine to produce a higher degree of production accuracy. Wheels are available in 17.5, 19.5 and 22.5 inch sizes.
Forged aluminium options include machined and polished finishes as well as the technically advanced Xbrite+, which goes through several submersed, technically-advanced automated treatment stages to permeate the metal deeper and deliver a wheel with the highest levels of corrosion resistance and shine.
The ultimate advantages of operating with forged aluminium wheels including extra payloads, reduced fuel usage, decreased CO² emissions and less wear on surrounding parts.